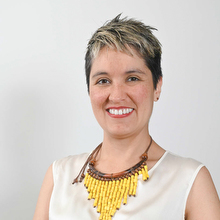 Office hours
Office hours: Scientific Campus, office Z.A15
For organizative reasons, office hours will be by appointment only. Please send me an e-mail by 1:00pm the same day

Mondays 5:30 pm – 6:30 pm
Variations will be announced here, stay tunned
Note:
For appointments outside of scheduled times or online (via GMeet or Zoom), send me an email
Notices
Esiti appello del 14/09/2023 del corso PROBABILITA' E STATISTICA - [CT0111] VENEZIA (190172)
Published on 22/09/2023
VISIONE COMPITI: CORREZIONE DATA
C'e stato un errore nel messagio inviato al momento della pubblicazione dei voti per l'appello del 14 settembre. In seguito, il messaggio corretto:
La visione compiti si svolgerà in presenza, martedì 26 settembre, ore 16:00. La partecipazione non è obbligatoria ma è l'unica occasione per esercitare il diritto di rivedere il compito. Per motivi organizzativi, chiedo gentilmente a chi volesse partecipare di mandarmi una mail di conferma entro il 26 settembre, ore 11:00.
Chi non può partecipare in presenza o in questo orario, ma desideri di vedere il compito, mi scriva una mail entro il 26 settembre, ore 10:00, per trovare una soluzione alternativa.
Le soluzioni della prova saranno disponibili su Moodle a breve.
Ricevimento/Office hours 25/09/2023
Published on 22/09/2023
Causa impegni istituzionali, il ricevimento programmato per lunedì 25 settembre sarà cancellato. Per appuntamenti in orari alternativi durante la settimana, contattarmi via mail.
Due to prior institutional commitments, the office hours shceduled for monday 25 september will be cancelled. To set an appointment at a different time during the week, send me an email.
follow the feed