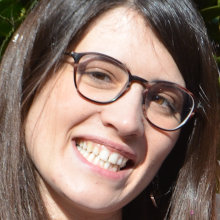 MOSTARDA Ambra
Position

PhD Student
Website

www.unive.it/persone/ambra.mostarda (personal record)

Office
Ambra Mostarda, PhD candidate in Management - Ca' Foscari University of Venice
Research Interest
Labour Law and Industrial Relations in the Digital Era
Education
9/2019 - 9/2020: Master of Research in Management Studies, Ca' Foscari University of Venice
9/2013 - 2/2019: Master's degree in Law, University of Perugia, full marks 110/110 cum laude. Thesis: "The liability of trade unions"
Teaching Activities
09/2021 - 12/2021: Tutor of Diritto del lavoro
Additional Academic Information
Since 2023: Coordination of the research project "Work, social security and industrial relations in the new demographic context", Director Prof. Gaetano Zilio Grandi
Since 2022: Member of Impresa e lavoro 4.0 - Department's research centre, Director Prof. Gaetano Zilio Grandi
Since 2020: Member of Prin 2017 "Dis/Connection: Labor and Rights in the Internet Revolution" - Ca' Foscari Research Unit, Director Prof. Maurizio Falsone
Conferences
19 January 2023: Sixth International Astril Conference, "The labour market in a time of crisis, inflation and deglobalisation" - Presentation of the paper "Labour Market Polarisation and Industrial Relations"
31 March 2022: Annual conference AISRI, "2022 Early-career conference – Il futuro del lavoro: digitalizzazione, sostenibilità, inclusione" - Presentation of the paper "Lavoro 4.0 tra flessibilità funzionale e professionalità: alla ricerca di un nuovo equilibrio nel diritto del lavoro e nelle relazioni industriali in Italia"
28 January 2022: "Presentazione del Commentario al CCNL Metalmeccanici 5 febbraio 2021, a cura di G. Zilio Grandi" - Presentation of the book chapter "Formazione professionale"
Associations
Associazione Italiana di Diritto del Lavoro e della Sicurezza Sociale (AIDLaSS), since 2023
Languages
Italian (mother tongue)
English (advanced)
French
Last update: 10/02/2023
The information above have been uploaded on Ca' Foscari website direclty by the user this webpage refers to. The correctness and truthfulness of the published information are responsibilities of the relevant user.