TRIOSSI VERONDINI Matteo Maria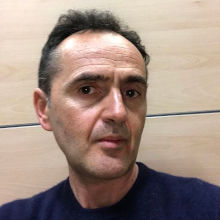 MICROECONOMICS - 1 - [ET2020-1] VENEZIA (179466): Office hours
Published on 20/02/2021
There 4 office hours a week.
Please register at least 24 hours before the appointment in the following Google Sheet
https://docs.google.com/spreadsheets/d/1_ms6utEZMZh_k4tQLfiOD4eaQSBIA65CkqSyLuzyup8/edit?usp=sharing
Please, add the topic you are taking the appointment for. Try to be precise as possible. Since office hours can be collective, it can act as coordination device.
If, you see an office hours on the topic you need to review with me, you can contact your classmate and coordinate with her/him.
Please, let me know about overlaps with first year courses.
Best
Matteo Triossi

follow the feed