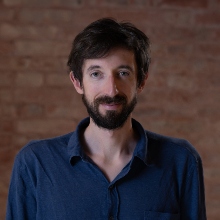 Office hours
Sede di San Giobbe, Venezia (Dipartimento di Economia, plesso A, stanza n. 117)
Il docente riceve il martedì, dalle ore 14:00 alle ore 16:00.
Gli studenti interessati sono pregati di inviare un'email (almeno 24 ore prima del ricevimento) indicando l'argomento da discutere all'indirizzo stefano.colonnello@unive.it.
Office hours are held on Tuesday from 14:00 to 16:00 CET.
Students are advised to book their appointment no later than 24 hours before the meeting by sending an email to stefano.colonnello@unive.it, specifying the topic to be discussed.
Supervisione di tesi / Thesis supervision
Supervisione di tesi triennali e magistrali su argomenti legati a governo d'impresa, finanza aziendale, intermediazione finanziaria (bancaria e non), mercati finanziari e macrofinanza. Contattatemi via email per propormi eventuali idee.
Supervision of bachelor's and master's theses focusing on corporate governance, corporate finance, bank and nonbank financial intermediation, asset pricing, and macrofinance. Please contact me via email if you have ideas in any of these areas.

follow the feed