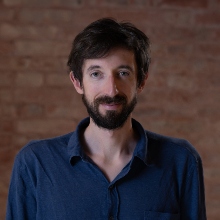 Office hours
Sede di San Giobbe, Venezia (Dipartimento di Economia, plesso A, stanza n. 117)
Il docente riceve il giovedì, dalle ore 10:00 alle ore 12:00.
Gli studenti interessati sono pregati di inviare un'email (almeno 24 ore prima del ricevimento) indicante l'argomento da discutere all'indirizzo stefano.colonnello@unive.it.
Office hous are held Thursdays from 10:00 to 12:00 CET.
Students are advised to book their appointment no later than 24 hours before the meeting by sending an email to stefano.colonnello@unive.it, specifying the topic to be discussed.

follow the feed