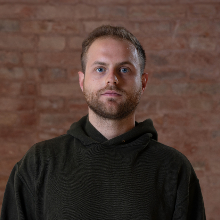 CONTRADA Flavio
Position

PhD Student
Website

www.unive.it/persone/flavio.contrada (personal record)

Office
Tor Vergata School Of Economics, bachelor in economics, 2015-2019.
Thesis: "Amartya Sen's Perspective in welfare economics" 110\110 cum laude.
Tor Vergata School Of Economics, master in economics, 2019-2021.
Thesis:"Diagnostic expectectation and under-reaction, an empirical investigation" 110\110 cum laude and encomio.
Phd candidate in ca' Foscari,
Area of interest: Macroecomics, finance and climate change.
Supervisior Professor Pietro Dino Enrico Dindo
Last update: 01/02/2023
The information above have been uploaded on Ca' Foscari website direclty by the user this webpage refers to. The correctness and truthfulness of the published information are responsibilities of the relevant user.