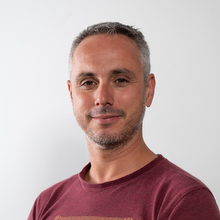 Overview
Visit my personal webpage here
My updated CV can be downloaded here
I am a geoscientist working on past sea-level changes and on the effects of current climate change on coastal environments. The focus of my research is understanding sea-level changes in the past through the measurement of past sea-level indicators and comparison with earth models to unravel the magnitude of eustatic, isostatic, and tectonic processes. ​I have a parallel interest in modern coastal environments, where I investigate coastal erosion, extreme wave events, interactions between ecological and geological processes, and trajectories of coastlines and nearshore environments under changing climates and sea levels.
Work
Since 2021. Associate Professor, Ca' Foscari University of Venice
2019-2021. Tenured researcher, MARUM, University of Bremen
2014-2019. Young Investigator Group Leader, 'Sea Level and Coastal Changes'. MARUM (Center for Marine Environmental Sciences, University of Bremen) & ZMT (Leibniz Center for tropical marine ecology), Germany
2014-2021. Adjunct Associate Research Scientist, Lamont Doherty Earth Observatory, Columbia University, NY, USA
2012-2014. Postdoctoral research scientist, Lamont Doherty Earth Observatory, Columbia University, NY, USA.
2010-2016. CEO, SEAMap srl (ltd), Spin-off University of Genoa
Italian Habilitation (Abilitazione Scientifica Nazionale, ASN) as both 'Full Professor' and 'Associate Professor' (II Fascia) in Applied Geology, Physical Geography and Geomorphology' (04/A3) by the Italian Ministry for Teaching, University and Research (MIUR)
Highlights
Recipient of the European Research Council Starting Grant 2018 WARMCOASTS
Supervision of Ph.D. students, BSc-MSc students, and postdocs
Editor for Climate of the Past Journal
Special Issue Editor for Quaternary Science Reviews and Earth System Science Data
Leader of the INQUA-PAGES PALSEA working group
Experience of fieldwork in Argentina, Bahamas, Bermuda, Cape Verde, Egypt, French Polynesia, Ghana, Greece, Israel, Italy, Maldives, Netherlands, Antilles, Portugal (Azores), South Africa, Spain, United States
Education
2008-2010. University of Genoa (Italy). European Ph.D. in Marine Sciences. Award date: 30/06/2011
2004-2006. University of Genoa (Italy). MSc in Marine Environmental Sciences
2000-2004. University of Genoa (Italy). BSc in Environmental sciences
Short visiting periods at The University of Western Australia (2010, Visiting Ph.D.), Brunel University, UK (2010, Visiting Ph.D.), The University of the Aegean, GR (2009-2010, Visiting Ph.D.), Universidad de Las Palmas de Gran Canaria, ES (ERASMUS student exchange Project)
Last update: 25/08/2022
The information above have been uploaded on Ca' Foscari website direclty by the user this webpage refers to. The correctness and truthfulness of the published information are responsibilities of the relevant user.