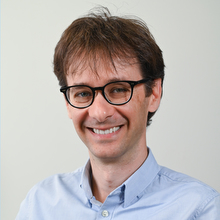 Claudio Lucchese is professor with the Università Ca' Foscari di Venezia - Departiment of Environmental Sciences, Informatics and Statistics (DAIS). His main research activities are in the areas of Explainable AI, Data Mining e Information Retrieval.
He has published more than 100 papers on these topics in peer reviewed international journals, conferences and other venues. He won the Best Paper Award at the ACM SIGIR Conference on Research and Development in Information Retrieval.
He participated to and coordinated activities in European and Italian national projects.
Since 2018 he is Delegate of the Head of the Department for Research activities, since 2021 he is head of the Bachelor's Degree Programme in
Hospitality Innovation and e-Tourism.
He is a member of the Data Mining and Informatino Retrieval Lab. link.
Last update: 19/01/2022
The information above have been uploaded on Ca' Foscari website direclty by the user this webpage refers to. The correctness and truthfulness of the published information are responsibilities of the relevant user.