BALSAMO Maria Simonetta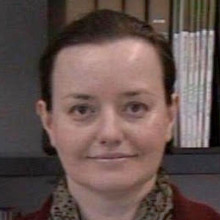 Activities and research skills
General information
| | |
| --- | --- |
| Scientific sector (SSD) | INFORMATICA [INF/01] |
| Settore Scientifico Disciplinare (SSD) affine | INFORMATICA [INF/01] |
| Geographic areas in which the research experience mainly applies | Internazionale: Europa, America Settentrionale |
| Known languages | Inglese (scritto: avanzato parlato: avanzato) |
| Participation in editorial boards of scientific journals/book series | Performance Evaluation Journal, Elsevier - Associate Editor |
| Areas and research fields | Area: Informatica Linea: DISTRIBUTED SYSTEMS |
Research skills
Sistemi di elaborazione. Modelli di sistemi. Valutazione di prestazione e affidabilità di sistemi e architetture software. Simulazione discreta.
| | |
| --- | --- |
| Description | Computer Systems. System performance evaluation and reliability models. |
| Keywords | Distributed computing, Modelling networks, Software engineering |
Completed and pending researches
Metodi, modelli e applicazioni di valutazione dell e prestazioni e affidabilità di sistemi distribuiti e parallela.
Metodologie di progettazione e analisi di architetture software per sistemi mobili a componenti.
Metodologie e applicazioni di simulazione discreta e simulazione distribuita.
Funds
CINA: Composizionalità, Interazione, Negoziazione, Autonomicità per la società ICT futura