DE CIAN Enrica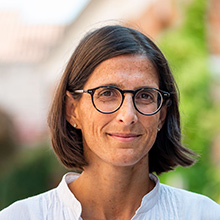 Research topics
Published on 05/10/2021
I am available to supervise students interested in the following topics for their dissertation, as well as for Marie Curie proposals. You can express your interest by sending an email to enica.decian@unive.it.
Climate policy and sustainable development: Analyse the adaptation strategies proposed in the Paris agreement, and assess how they contribute to the SDGs.
Climate change impacts and energy demand: Analyse the relationship between energy demand and temperature across industrial sectors
Weather shocks and air conditioner: a cross-country panel analysis
Energy poverty: a cross-country comparison
Climate change impacts and energy demand: a meta-analysis
Energy access and use and adaptive capacity: Analyse the benefits of energy access in terms of reduced vulnerability to climate change.

follow the feed