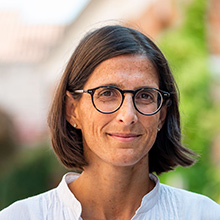 Office hours
OFFICE HOUR
Economics Department, Venice. San Giobbe, A005.
Monday (from January 30th 2023) 13:30-15:00
Book office hours here
STUDENTS' SUPERVISION
I am available to supervise students interested in the following topics:

Climate policy and sustainable development through an in-depth analysis of the NDCs and long-term strategies within the Paris agreement
Climate change, energy demand, energy prices
Energy poverty, energy access and use and adaptive capacity: Analyse the benefits of energy access in terms of reduced vulnerability to climate change
Climate change adaptation for households, firms, countries, regions
Technological and social innovation for climate resilient development (household, firm, country, regional level)
Firms' strategies to address climate risk
I encourage students to use mixed-methods, including quantiative analysis of secondary data, descriptive analysis of secondary data, qualitative analysis of primary and secondary sources.
follow the feed