CALCAGNO Monica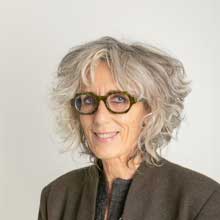 Esiti appello del 19/01/2021 del corso GESTIONE DELLE IMPRESE-2 - Cognomi Dl-Pas [ET0114-2] VENEZIA (171060)
Published on 19/01/2021
in allegato la lista degli esami orali dettagliata a partire da oggi,.
Pubblicazione aula virtuale del corso GESTIONE DELLE IMPRESE-2 - Cognomi Dl-Pas [ET0114-2] VENEZIA (171060)
Published on 19/01/2021
Entra nella riunione in Zoom
https://unive.zoom.us/j/85278352314
ID riunione: 852 7835 2314
Passcode: MC1901
Aula virtuale:
Lezioni on line
ricevimento studenti - office hours
Published on 11/01/2021
Nel mese di gennaio il ricevimento continuerà in modalità telematica su zoom, nei seguenti giorni:
venerdì 15 dalle ore 17 alle 19,
lunedì 18 dalle ore 17 alle 19,
lunedì 25 dalle ore 17 alle 19.
Si prega di scrivere al docente per concordare un appuntamento.
On January, office hours will continue on line on zoom, in the following dates: the 15th from 5 pm to 7 pm, the 18th 5-7 pm, the 25th 5-7 pm. Students are requested to write the professor to arrange a meeting.

follow the feed