CALCAGNO Monica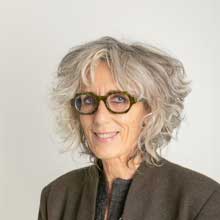 ricevimento studenti - office hours
Published on 15/02/2021
Nel terzo periodo il ricevimento continuerà in modalità telematica su zoom, il lunedì dalle ore 15 dalle ore 17 con l'eccezione di lunedì 22 Febbraio che viene positicipato a martedì 23.
Si prega di scrivere al docente per concordare un appuntamento.
During the third period, office hours will continue on line on zoom, every Monday: from 3pm to 5 pm, eccewith the exception of 22th that will be postponed to 23d of February.
Students are kindly requested to write the professor to arrange a meeting on zoom.

follow the feed