MIO Chiara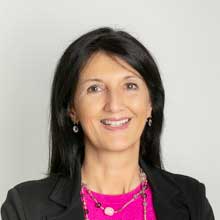 Professore Ordinario presso il Dipartimento di Management dell'Universita' Ca' Foscari di Venezia, dove era già professore associato e prima ricercatore
Titolare dei seguenti corsi
Analisi e Contabilità dei Costi (laurea triennale)
Business Planning and Performance measurement (laurea triennale)
Programmazione e controllo (laurea magistrale)
Pianificazione strategica e management della sostenibilità (laurea magistrale)
Altri incarichi
Componente del Collegio Didattico del corsodi laurea Magistrale "Economia e gestione delle aziende"
Delegata del Rettore alla Sostenibilità Ambientale e alla Responsabilità Sociale dal 2009
Direttore del Master Mega, master universitario di primo livello in gestione etica d'azienda
Collaborazione con riviste
Dal 2007 reviewer della Rirea (Rivista Italiana Ragioneria ed Economia Aziendale)
Dal 2010 componente del Comitato editoriale e reviewer della rivista Corporate social responsibility and environmental management
Attività internazionali
Dal 2011 Presidente del gruppo di lavoro sul Bilancio sociale e ambientale del Cilea (Cilea (association of accountancy profession of Latin European and American countries – Cilea Comitè de Integracion Latino Europa America)
Dal 2011 member of Expert Group istituito dalla European Commission, Directorate General Internal Market and Services, Accounting and Financial Reporting.
Nel 2011 member of Integrated Reporting Academic Network
Dal 2011 Deputy Chairman del Sustainability Group Fee - Federations des Experts Comptables Europeens
Nel 2006 sono stata nominata nel SEAP (Sustainability Expert Advisory Panel), organismo consultivo dell'IFAC (International Federation of Accountants)
Sono inoltre stata accreditata presso l'Onu per partecipare al World Sustainable Summit nel 2002 a Johannesburg.
Presidente della Commissione "Consulenza Ambientale" del Consiglio Nazionale Dottori Commercialisti ed Esperti Contabili
Dal 2010 componente del Gruppo di lavoro sui certificati verdi dell'OIC (Organismo Italiano di Contabilità)
Dal 2010 Componente del Gruppo di lavoro sul Bilancio integrato dell'Oscar di Bilancio
Dal 2011 Componente del Consiglio Direttivo del GBS, gruppo di studio del bilancio sociale
Dal 2011 membro dello Steering Committee Global Compact Italia
Dal 2011 member of Integrated Reporting Academic Network
Le informazioni riportate sono state caricate sul sito dell'Università Ca' Foscari Venezia direttamente dall'utente a cui si riferisce la pagina. La correttezza e veridicità delle informazioni pubblicate sono di esclusiva responsabilità del singolo utente.