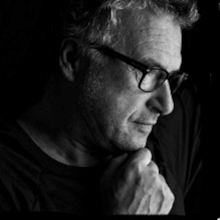 Office hours
Venice – San Giobbe – Department of Management – C1 building – first floor – room 130
For more details, see the "Avvisi docente" section of this page.

Notices
Ricevimenti
Published on 12/03/2023
I prossimi ricevimenti saranno:
Mercoledì 15 marzo, h.14,15 _ studio A-06 Malcanton Marcorà
Mercoledì 22 marzo, h.14,15 _ studio A-06 Malcanton Marcorà
Lunedì 27 marzo, h.13.45 _ studio S. Giobbe
Domanda di tesi
Published on 11/03/2023
Nel file allegato ("Domanda di tesi") sono illustrate le modalità, i contenuti, la procedura da seguire per la richiesta del relatore della prova finale; si veda il sito: http://www.unive.it/pag/15461/
Le domande di febbraio sono state esaminate. Le prossime richieste vanno fatte nei tempi previsti dal dip. di Management (vedi pagina web indicata).
STAGE/tirocinio _ EGArt triennale
Published on 11/03/2023
Il docente-tutor dei "tirocini formativi e di orientamento" (6 cfu) è il titolare di insegnamenti "affini" alla tipologia di stage, cioè il docente che insegna tematiche attinenti ai compiti che si svolgeranno durante il tirocinio - vedi "stage" https://www.unive.it/pag/7733/
Per i tirocini di cui NON si è trovato un docente di riferimento, si può inviare la documentazione (VEDI INDICAZIONI NEL FILE ALLEGATO)
1. al prof. E.M. CIAMPINI (ciampini@unive.it) per tirocini di ambito "umanistico-artistico";

2. al prof. P. FERRARESE (fpier@unive.it) per tirocini di ambito "economico-manageriale" ;

3. Per gli aspetti OPERATIVI - AMMINISTRATIVI si invita a sentire l'UFF. STAGE del campus:
Tirocini d'area umanistica: stage.areaumanistica@unive.it
Tutorato informativo: tutor.campusumanistico@unive.it

4. Si può inviare direttamente al docente (per la firma) la documentazione (in pdf) senza una preventiva autorizzazione (dopo aver letto le indicazioni del FILE ALLEGATO _ per eventuali dubbi, sentire l'uff. Stage del campus umanistico).
Attività sostitutive di tirocinio - EGArt triennale
Laboratorio_tesi - EGArt triennale
Published on 11/03/2023

Il laboratorio_tesi (percorso EGArt) prevede alcuni incontri con docenti (effettuati in streaming) sugli aspetti formali-sostanziali della tesi e una relazione finale su alcuni saggi scientifici. TUTTE LE INFORMAZIONI e le ISCRIZIONI sono nel sito del CL: https://www.unive.it/pag/1476/
La prossima edizione sarà nella settimana 8-12 maggio 23; la successiva edizione del laboratorio sarà ad aprile-maggio 2024.
Mail del lab_tesi: labtesiegart@unive.it (tutor dr.ssa Camilla Ferri).
Altri Stage
Published on 10/03/2023
Si firmano progetti di stage/tirocinio SOLO per Egart triennale (vista la numerosità di stage che il referente del percorso si trova a gestire).
NB per lo STAGE di Egart triennale si veda lo specifico avviso
follow the feed