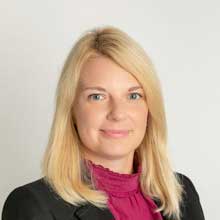 Office hours
Venezia - San Giobbe - Dipartimento di Management - studio C1.047 piano terra
Durante il periodo febbraio - marzo 2023, il ricevimento è organizzato su appuntamento sia virtualmente che in presenza.
Si prega di inviare un'email a daria.arkhipova@unive.it per richiedere un appuntamento virtuale/in presenza.
Ricevimento in presenza - mercoledi, dalle 12:00 alle 14:00 (su appuntamento).
Venice – San Giobbe – Department of Management – office C1.047 ground floor
During September- October 2022, office hours are organised by appointment both virtually and in presence.
Please send an email to daria.arkhipova@unive.it to request an online/in presence appointment.
Office hours in presence - Wednesdays, 12:00 - 14:00 (by appointment).

follow the feed