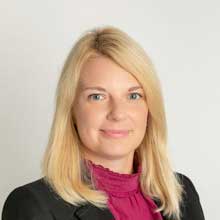 Daria is an assistant professor at the Department of Management at Ca' Foscari University of Venice. She obtained her PhD degree at Ca' Foscari University. As a part of her PhD studies, she has been a visiting researcher at the Chair of Strategic Management at University of Vienna, Austria. Daria holds a Master degree in Economics of International Trade and European Integration (2007). She also holds a degree in Public Administration of the Graduate School of Management, St. Petersburg State University, Russia. Prior to her PhD studies, Daria has been working for one of the leading international management consulting firms and has been actively involved in strategic projects in different industries (Consumer Goods, Retail, Utilities, Banking and Finance). Daria's research interests include information technology, accounting information systems, governance sustainability accounting, corporate accountability and disclosure. Her research has been published in European Journal of Information Systems, Journal of Information Technology, Meditari Accountancy Research, Sustainability Accounting, Management and Policy journal.
Last update: 17/02/2023
The information above have been uploaded on Ca' Foscari website direclty by the user this webpage refers to. The correctness and truthfulness of the published information are responsibilities of the relevant user.