ARKHIPOVA Daria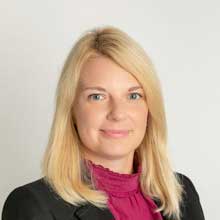 Daria is an assistant professor at the Department of Management at Ca' Foscari University of Venice. She obtained her PhD degree at Ca' Foscari University. As a part of her PhD studies, she has been a visiting researcher at the Chair of Strategic Management at University of Vienna, Austria. Daria has graduated from University of Antwerp, Belgium and has been awarded a Master degree in Economics of International Trade and European Integration in 2007. She also holds a degree in Public Administration of the Graduate School of Management, St. Petersburg State University, Russia. Prior to her PhD studies, Daria has been working for one of the leading international consulting firms and has been actively involved in strategic projects on a cross-industry basis (Consumer Goods, Retail, Resources, Utilities, Banking and Finance). Daria's research interests are focused in the domain of strategy, competitive interaction, digital humanities, managerial judgment and decision-making. From the methodological standpoint, Daria combines both experimental methods and simulations in her research. She has been an active collaborator of the Digital Enterprise Lab (DEL) and Center of Experimental Research in Management and Economics (CERME).
Ultima modifica: 27/11/2018
Le informazioni riportate sono state caricate sul sito dell'Università Ca' Foscari Venezia direttamente dall'utente a cui si riferisce la pagina. La correttezza e veridicità delle informazioni pubblicate sono di esclusiva responsabilità del singolo utente.