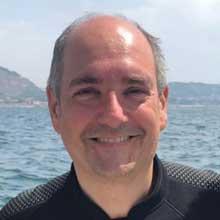 Matteo Giannasi, PhD
Scholar and Consultant for Cultural Institutions
EDUCATION
2005 Accreditation as education consultant for contemporary art institutions (Accademia di Belle Arti di Venezia/La Biennale di Venezia)
2005 PhD in philosophy (Ca' Foscari University) - "Tiziana Belli" award to the best PhD dissertation of the year.
2001 Degree in philosophy (Ca' Foscari University)
Study and research periods abroad: 1998 and 2003, two semesters at Technische Universitaet Berlin and Humboldt Universitaet Berlin.
EXPERIENCE
Since 2005, various teaching positions (adjunct professor): history of epistemology, philosophy of science, decision theory, game theory, aesthetics, pragmatics and philosophy of language, , logic and philosophy of science, critical thinking, cultural heritage and tourism. Coordinator of the cultural policies module of the MaBAC master. Since 2011, various temporary research positions and research grants, mainly in theoretical philosophy and in philosophy of the social sciences (management/marketing).
Research interests: nature, naturalism, phenomenology, realism/antirealism debates, philosophy of social science.
Since 2007, education and audience development consultant for cultural institutions.
Languages: Italian, English, German, French. Working knowledge of Dutch.
Last update: 16/03/2022
The information above have been uploaded on Ca' Foscari website direclty by the user this webpage refers to. The correctness and truthfulness of the published information are responsibilities of the relevant user.