SACCON Chiara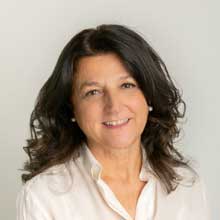 Chiara Saccon, Master of Science in International Accounting and Finance at the London School of Economics and Political Sciences and PhD in Business Administration at the University of Venice, is professor of International Financial Accounting at Ca' Foscari, University of Venice. She was visiting academic at the universities of Warwick, Toronto, Edinburgh and Melbourne and at the European Commission and the Federation of European Experts. She is member of the European Accounting Association (EAA) and of the European Academy of Management (EURAM).
Her research interests are in the areas of Financial Reporting, International Comparative Accounting, Group Accounting, Auditing, Harmonization and Convergence Processes in Accounting Regulation, Accounting Theories.
She published books on Comparative Group Accounting and papers on European Harmonisation. She was referee for European Accounting Review, Journal of Corporate Governance and Management, Financial Reporting and Rivista di Contabilità e Cultura Aziendale.
Le informazioni riportate sono state caricate sul sito dell'Università Ca' Foscari Venezia direttamente dall'utente a cui si riferisce la pagina. La correttezza e veridicità delle informazioni pubblicate sono di esclusiva responsabilità del singolo utente.