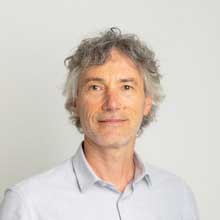 Office hours
Venice – San Giobbe – Department of Management – C1building – first floor – room 115A
Office hours are on Tuesday at 10:00.
NB: there could be changes in day/hour, please check by clicking on "Notices"
It is necessary to book a meeting filling in the form available at the following link: https://docs.google.com/spreadsheets/d/1Y7AgqXxFsr--0iAoHSCv3M7LaE0h7cqid_y_VttYAXE/edit?usp=sharing by the 17:00 of the day before.
Office hours can be in person or online according to the booking order.
Students who choose to be online must join the following Zoom link: https://unive.zoom.us/j/2753462091. Zoom password: 1yYUh3. You will be admitted to the conference call as soon as the previous meeting will be over, so it will be necessary to be logged in the waiting room to keep your priority.

Notices
Office hours / Orario di ricevimento: Week 4/12 - 7/12
Published on 01/12/2023
Office hours will be on Wednesday 6/12 at 11.30
follow the feed