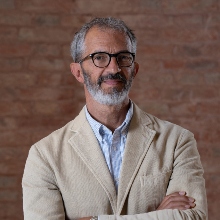 Office hours
Office hours
Teacher's office: Department of Economics, San Giobbe, room 103, block D, staircase C, first floor (near the BEC).
Students must contact me in advance via email to make an appointment, both for face-to-face and online meetings. In the second case, Google Hangouts Meet is used at the link: https://meet.google.com/hdb-uhwv-bfi
Thesis supervision
I am available to supervise bachelor's theses on topics related of environmental economics and in particular on: climate change (adaptation and risk for businesses and society), sustainability (strategies and public and private sector) and the valuation of non-profit assets. market (eg ecosystem goods and services). I can supervise master's theses close to my research themes: integrated assessment methods and tools; complex systems; simulation models.
In both cases, interested students can write to me and meet me during office hours to discuss their or my proposals.

follow the feed