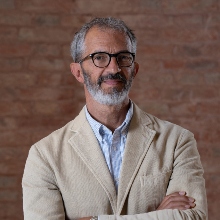 Office hours
Office hours
Teacher's office: Department of Economics, San Giobbe, room 103, block D, staircase C, first floor (near the BEC), Thursday morning fomr 9:00 to 11:00.
Students must contact me in advance via email to make an appointment for face-to-face meetings.
Thesis supervision
I am available to supervise bachelor's theses on topics related of environmental economics and in particular on: climate change (adaptation and risk for businesses and society), sustainability (strategies and public and private sector) and the valuation of non-profit assets. market (eg ecosystem goods and services). I can supervise master's theses close to my research themes: integrated assessment methods and tools; complex systems; simulation models.
In both cases, interested students can write to me and organise a meeting during office hours to discuss their or my proposals.

follow the feed