AGOSTINI Marisa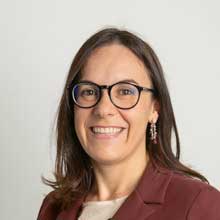 Sintesi istruzione e posizioni lavorative in ambito accademico
Ricercatrice a tempo determinato (Settore concorsuale 13/B1, Economia Aziendale) [dal 2017]
Premio alla ricerca 2018 (Dipartimento di Management, Università Ca' Foscari Venezia)
Assegnista di ricerca e docente a contratto (Area SECS/P07, Economia Aziendale) [dal 2009 al 2017]
Dottore di Ricerca in Economia Aziendale presso la Scuola Superiore di Economia [dal 2012]
Dottoranda con visto J1 presso la McCombs School of Business (The University of Texas at Austin) [2009-2010]
Laureata in Consulenza Aziendale (con votazione 110/110 e lode) e in Revisore dei Conti e Giurista d'Impresa (con votazione 110/110 e lode)
Biographical note
Marisa Agostini is a fixed-term assistant professor in accounting at the Department of Management (Ca' Foscari University, Venice, Italy). During her international Ph.D. in Business, she was visiting scholar at the McCombs School of Business (The University of Texas at Austin, U.S.A.). She is a member of several national and international academic associations. She participates at national and international annual conferences (such as the European Accounting Association, Accounting History, AIDEA, SIDREA,...).
Her research interests focus on accounting reporting. Specifically, they include accounting fraud analysis, accounting history, integrated reporting and CSR, big data in accounting.
Ultima modifica: 18/07/2019
Le informazioni riportate sono state caricate sul sito dell'Università Ca' Foscari Venezia direttamente dall'utente a cui si riferisce la pagina. La correttezza e veridicità delle informazioni pubblicate sono di esclusiva responsabilità del singolo utente.