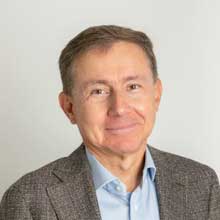 Degree in Business Administration, Ca 'Foscari University of Venice.
Member of AIDEA and ADEIMF.
Member of European Association of Teachers in Banking and Finance.
Coordinator of the degree in Business Administration.
Member of the National Observatory on Firm Networks.
Member of NOIS (Network Organization, Innovation and Strategy).
Research areas:
1. bank - customer relationships and transparency;
2. banking groups and financial conglomerates;
3. consolidated financial statements of banking groups;
4. bank - firm networks relationships.
Last update: 04/11/2023
The information above have been uploaded on Ca' Foscari website direclty by the user this webpage refers to. The correctness and truthfulness of the published information are responsibilities of the relevant user.