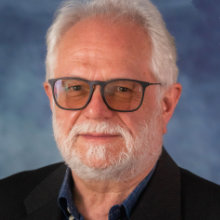 PETRI Rolf
Position

Full Professor
Telephone

041 234 7852
E-mail
Fax

041 234 7850
Scientific sector (SSD)

STORIA CONTEMPORANEA [M-STO/04]
Website

www.unive.it/persone/petri (personal record)

Office
Office hours
Office hours autumn term, academic year 2021/22:
on reservation (message to petri@unive.it): Friday, h 10.45 a.m. – 12.15 p.m.

Notices
Esami online / Online exams
Published on 10/01/2022
Si avvisano gli studenti autorizzati da onlineexams@unive.it a prendere esami online che riceveranno istruzioni il giorno dopo la chiusura dell'iscrizione al relativo appello.
Students authorized by onlineexams@unive.it to take online exams will receive instructions the day after registration for the relevant exam session closes.
follow the feed