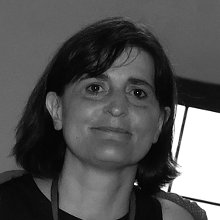 MAIN PROFESSIONAL EXPERIENCES
September 2018 - present
Ca' Foscari University Venice
Head of the Promoting of Innovation and Knowledge Office. Design and coordination of knowledge and technology transfer activities. Development of relations with industry and stakeholders supporting research activities and their exploitation.
November 2011 - August 2018
Ca' Foscari University Venice
Support to departments' staff and researchers in the application and management of projects funded at national and regional level and in technology transfer and third mission activities: patenting, spin-off, and relations with companies.
September 2007 - October 2011
Sapi spa - Confindustria Padova
Writing and management of research and innovation projects to be submitted for national and european funding.
January 2001 - July 2006
Padova Ricerche Scpa
Head of IT Department. Overseeing all IT operations including staff the developing, implementing, and evaluating IT projects in line with organizational objectives.
December 1998 - December 2000
Padova Ricerche Scpa
Project manager. Design of research, innovation and training projects to be submitted for funding to national and european calls for proposals.
EDUCATION
Master Executive in 'Management of Research, Innovation and Technology'
MIP - Politecnico di Milano, Graduate School of Business
Teaching qualification for Mathematics and Physics
MSc in mathematics
University of Padua
LANGUAGES
English
Last update: 31/03/2022
The information above have been uploaded on Ca' Foscari website direclty by the user this webpage refers to. The correctness and truthfulness of the published information are responsibilities of the relevant user.