Welcome message from Salvatore Orlando, Director of the Department
"Our department has won over 50 European competitions in the last 4 years. We carry out cross-cutting research that intersects issues related to the ecological transition and digital transformation"
Salvatore Orlando,
Director of the Department of Environmental Sciences, Informatics and Statistics
Our research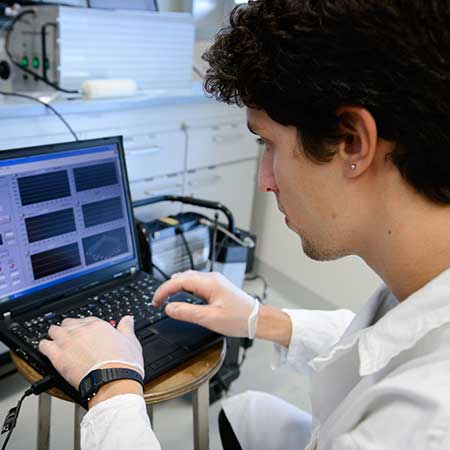 Research areas
The activities carried out at the Department involve various fields of research, ranging from environmental sciences to informatics and statistics, but also to technologies for the conservation of cultural heritage.
Our research topics intersect the ones related to the ecological transition and to digital transformation, which today are considered essential to the creation of a new, sustainable development of our society and our economy.
Our research — which is often interdisciplinary in its approach — is developed also thanks to collaborations with public institutions and local businesses, and it is financed by public competitions on a regional, national and European level.
Research projects
ADRR2023 - When concurrent extreme weather events meet breadbasket regions in escalating inter-regional conflict: Cascading economic impact assessment in the global food market
Researcher: Francesco Bosello, supervisor of MSCA Fellow Nkongho Ayuketang Arreyndip
Length: 15/10/2023 - 14/10/2025
Publications
The research conducted at the Department of Environmental Sciences, Informatics and Statistics involves various areas, including biology, ecology, environmental chemistry, analytical chemistry, chemistry for cultural heritage, environmental engineering, informatics, Earth sciences, and statistics. The bibliographic information regarding the Department's publications can be accessed through ARCA, Ca' Foscari's open-access archive.