Meet our ERC grantees
European Research Council (ERC) grants support top researchers of any nationality and age who wish to pursue frontier research. The ERC particularly encourages proposals that cross disciplinary boundaries and pioneer ideas addressing new and emerging fields and applications that introduce unconventional, innovative approaches.
Contacts and reservations
The International Research Office is available to provide guidance, information and support in the preparation of project proposals.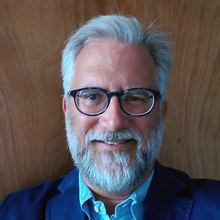 David Gentilcore
Water-Cultures - The Water Cultures of Italy, 1500-1900
This project, funded by an ERC Advanced Grant, conceptualises a new way of writing history, with water at its core. The Water Cultures concept is based on the synergistic braiding of five key "Streams": the symbolic beliefs and practices associated with water; the circulation and evolution of knowledge about water and disease and its effects; the water management systems of large cities and demands on them; the changing hydraulic landscape of rural areas; and the occupations of water, exploring the professions and trades associated with water and its delivery and uses. Italy has been chosen as the case study—for its rich archives and social, political and geographical variety—and the longue durée to identify change and continuity
---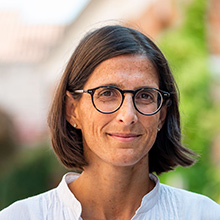 Enrica De Cian
ENERGYA - Energy use for Adaptation
This project (ERC Starting grant) will explore how our energy needs may evolve in the future facing climate changes, in particular the increase in average temperatures and in extreme events. Furthermore it will evaluate the implications of the energy needs on revenues and inequalities. Recent climate changes will be investigated as well as future climate scenario and data on climate, economics, society will be elaborated. The research will have a global reach and will focus on emerging countries which are facing a challenge with much unknown: India, Indonesia, Brazil and Mexico. Enrica De Cian will carry her project leading a team of six international researchers and experts.
Website: EnergyA
---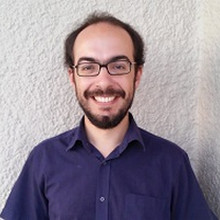 Emiliano Fiori
FLOS – Florilegia Syriaca. The Intercultural Dissemination of Greek Christian Thought in Syriac and Arabic in the First Millennium CE
Between the eighth and the tenth centuries, Christians in Mesopotamia who talked and wrote in an aramaic dialect, Syriac language, had to face an intellectual confrontation with Islam in the Muslim caliphate. On the one hand they referred to Greek Christian texts translated in Syriac, the Florilegia, to preserve and reconfigure Christian thought in the past centuries; on the other they started writing in Arabic as well to debate with Muslim intellectuals but also with other Christians churches and faiths. FLOS will study the Syriac Florilegia for the first time as they were brought to us in old manuscripts from the first millennium, and will investigate how the analysis of Greek Christian thought found in these texts have decisively influenced the content of the interconfessional and interreligious polemic in the first centuries of Islam in the Middle East.
Further information about FLOS on the Participant Portal
---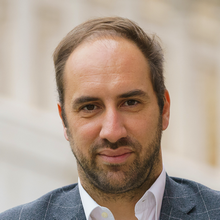 Stefano Bonetti
MAGNETIC-SPEED-LIMIT - Understanding the speed limits of magnetism
In the past decade, researchers have been able to observe magnetic dynamics in materials at femtosecond time scales (1 femtosecond = 0.000 000 000 000 001 s). This has opened up the possibility for processing digital information at a much faster rate than today's, and also consuming much less energy. The understanding of the physics related to this phenomenon is, however, still partial. The recent appearance of two new types of light, broadband terahertz and x-rays generated at free electron lasers, has provided researchers with a whole new set of capabilities to tackle this challenge. This ERC project (Starting Grant) will use these novel techniques to achieve an encompassing view of ultrafast magnetism. The goal is to advance the understanding of the speed limits of magnetism, and to lay the building blocks for the technology of tomorrow.
Further information on the Participant Portal
---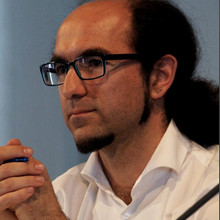 Pietro Daniel Omodeo
EarlyModernCosmology - Institutions and Metaphysics of Cosmology in the Epistemic Networks of Seventeenth-Century Europe
This research endeavor, funded by an ERC Consolidator Grant, is a comparative inquiry of early-modern Protestant and Catholic cosmologies in their institutional, political, and ideological settings. Science is seen as a contested field of confessional struggles for cultural hegemony, shaped and transformed through its circulation within international scholarly and academic networks. This comparative inquiry is fundamental for an assessment of the strengths and weaknesses of epistemic networks and vice versa their concrete reconstruction provides materials for a better understanding of mechanisms of scientific transactions in general.
Website: Early Modern Cosmology
---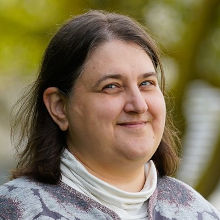 Renata Sõukand
DiGe: Ethnobotany of divided generations in the context of centralization
Funded by an ERC Starting Grant, the project's wider aim is to create an advanced understanding of the mechanisms of changes in the popular use of plants as food and medicine. Four case studies will be conducted within ethnic minorities that for shorter or longer periods have been subjected to various influences affecting their plant use. The research team will aim to predict the extent and depth of the changes occurring in the ethnobotanical knowledge and therefore create a platform for further development of education tools aiming to a sustainable maintenance and utilization of local plant resources to support health and well-being of people.
Further information on the Participant Portal
---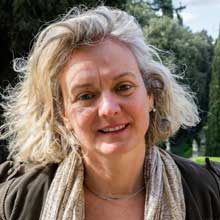 Sabrina Marchetti
DomEQUAL: A Global Approach to Paid Domestic Work and Social Inequalities
Thanks to an ERC Starting Grant, the researcher will focus on the relationship between globalization and social inequality, through a study on paid domestic work that will involve nine countries located in three continents. The research will consider working men and women with an important role in society, but who often operate in poor conditions and do not enjoy adequate social protection. The project also aims to identify the most effective global and local actors that can improve their legal framework. DomEQUAL engages three post-doc researchers in Italy, supported by nine experts in the countries involved.
Website: DomEQUAL
---
Antonio Montefusco
BIFLOW: Bilingualism in Florentine and Tuscan Works (ca. 1260 - ca. 1416)
The research explores multilingualism in central and northern Italy from the thirteenth century to the beginning of the fifteenth. It will begin with the systematic gathering of texts available in multiple languages and then lead to the construction of the first digital catalogue of these works. This will then facilitate the creation of a map of the multilingual environments in which intellectuals were immersed at the time of Dante. The subject of the study, therefore, is not merely the texts themselves, but also the mindset of mediaeval intellectuals, whose immersion in a multilingual context in some ways parallels our contemporary experience of globalization.
Website: BIFLOW
---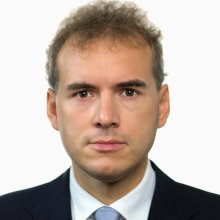 Marco Sgarbi
Aristotle in the Italian Vernacular: Rethinking Renaissance and Early-Modern Intellectual History (c. 1400 - c. 1650)
Funded by an ERC Starting grant, this project aims to offer the first detailed and comprehensive study of the vernacular diffusion of Aristotle through a series of analyses of his primary texts. Works that fall within the two main Renaissance fields of speculative philosophy (metaphysics, natural philosophy, mathematics and logic) and civil philosophy (ethics, politics, rhetoric and poetics) will be studied. In light of their respective competencies, two research teams in Venice and at the University of Warwick will each generally focus their investigation on one of these two bodies of work.
Website: Aristotle in the Vernacular
---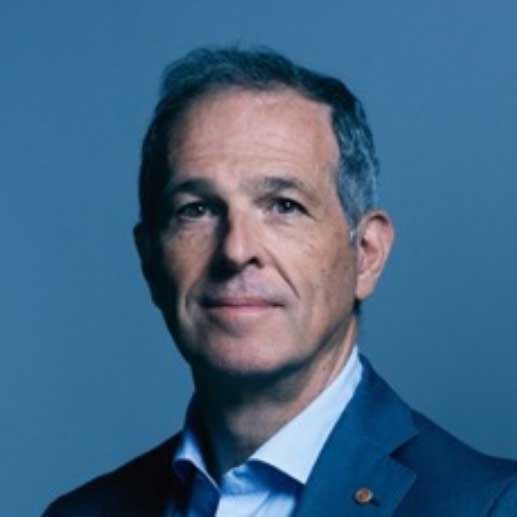 Carlo Barbante
EARLYhumanIMPACT – How long have human activities been affecting the climate system?
Funded by an ERC Advanced grant, this project analyses how human activities, including fossil-fuel burning, are currently altering the global climate system. The research group has pioneered a ground-breaking technique for measuring a globally present molecular marker of biomass burning. The proposed research incorporates continuous ice and lake core climate records from seven continents with parallel histories of fire activity. These fire histories can provide essential insight into the interplay between climate and human activity.
Website: Early Human Impact
Last update: 27/11/2019