Education
The Marco Polo (MaP) Centre for Global Europe-Asia Connections aims at establishing a community of students and young scholars committed to the study of cultural, social, and political interconnections across Eurasia and the Mediterranean region. To sustain this goal, the Centre organizes summer schools, lectures, and workshops.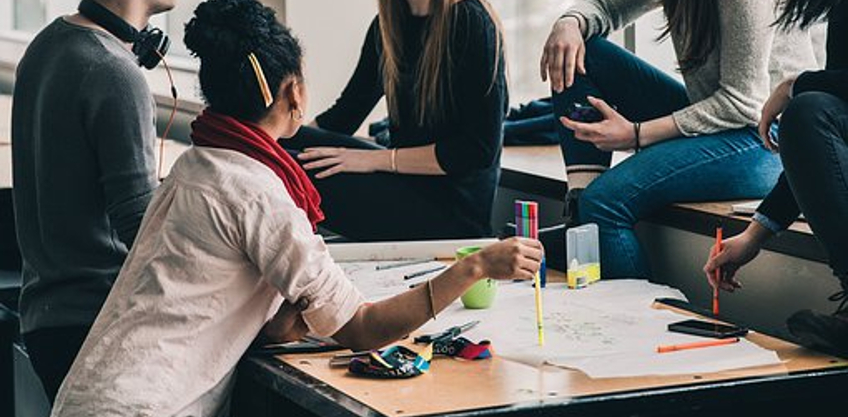 Reset DOC Venice Seminars & Summer School 2022 23-28 May
Between State and Civil Society: Who Protects Individual Liberties and Human Dignity?
Venice Summer School – May 23-28, 2022 // Applications now closed
Venice Seminars – May 26-28, 2022 // Sign up here to attend

2022 Speakers and Faculty *
Giuliano Amato, Lisa Anderson, Stefano Beggiora, Akeel Bilgrami, Giancarlo Bosetti, Daniele Brombal, Marina Calloni, Silvio Cristiano, Alessandro Ferrara, Beatrice Gallelli, Seán Golden, Amel Grami, Mona Harb, Volker Kaul, Jonathan Laurence, Tiziana Lippiello, Stephen Macedo, Walter Mignolo, Subrata Mitra, Toshio Miyake, Philip Pettit, Maria Cristina Paciello, Runya Qiaoan, David Rasmussen, Marcella Simoni, Nandini Sundar, Yael Tamir, Francesca Tarocco, Richard Quang-Anh Tran, Ananya Vajpeyi.
The 2022 Summer School "Between State and Civil Society: Who Protects Individual Liberties and Human Dignity" is organized by Reset DOC in collaboration with the Department of Asian and North African Studies at the University of Ca' Foscari. Through its lectures, workshops, and the Seminars, the Summer School will aim to address the challenges faced by civil society in the current post-pandemic context with rising costs and inequality. What are different actors' responsibilities towards their citizens, and do they have obligations to guarantee and maintain their protections.
The Venice Seminars will focus upon the space between state and society – a free and ample public sphere – which is an indispensable ingredient of civil liberties. But these need protection not only from state authority. Other forms of domination in civil society are also at the root of social inequities in society, be they related to oppressive traditions, patriarchal legacies, sexism, racism, classism, and ethnic hatred but also to formal caste systems such as that in India and informal ones like that of the United States. Many concerned liberals prefer the notion of positive freedom – in the republican tradition – according to which the state plays a central role in guaranteeing and protecting individual autonomy and dignity. In this perspective, the state's guarantee of the rule of law protects against domination in civil society and liberates civil life from oppressive traditions and inequalities so as to bring about actual, real individual freedom.
For further information and programme check Reset DOC webpage
Virtual "ryuugaku" for real interactions and job-hunting supporting Covid online teaching of Japanese language oral and written production skills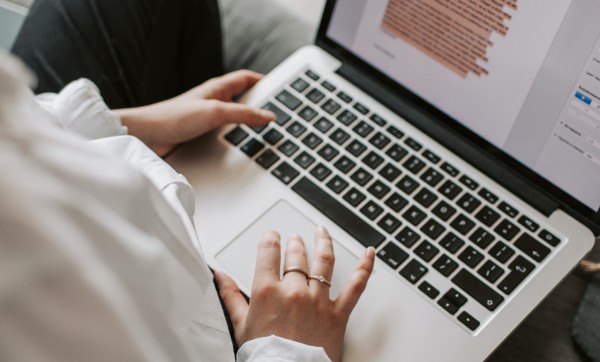 Project Manager: Marcella Mariotti; Project Coordinators: Shoko Nishida(Native expert for Business Japanese course), Ayana Miyazaki (Short-term Study Abroad Coordinator) and Gaia Varone (Research Assistant); Project Junior Coordinators: Matteo Nassini and Leonardo Ligabue
Length: 2 months (22/12/2020 - 31/03/2021)
The main objective of this project is to provide a virtual study abroad program, which includes:
Virtual study-abroad/job-hunting (to increase the employability of Japanese companies)
Virtual study-abroad exchange (to create opportunities for direct exchange and conversation with Japanese students)
This project aims at creating virtual study-abroad opportunities for Ca' Foscari University students who were forced to give up their internship or short or long term study abroad programs in Japan due to the outbreak of the coronavirus. Through this project, we aim to provide students with a place to develop their production skills (writing and speaking skills), while at the same time supporting the classroom activities of the faculty members who have difficulties in dealing with online classes.
Virtual study-abroad/job-hunting
The project members (6 B.A. and 4 M.A. students majoring in Japanese studies) created powerful online tools and educational materials to support students who want to learn business Japanese and carry out job-huntings in Japanese.
Virtual study-abroad exchange
Facilitated by two Junior Coordinators (Matteo Nassini and Leonardo Ligabue), 95 Ca' Foscari students majoring in Japanese and 33 students from 15 Japanese universities (Akita University, Osaka University, Kyoto University, Hosei University, University of Kochi, Momoyama Gakuin University, etc.) formed 20 small groups communities online. They increased and deepened their awareness of the SDGs through active interactions using online platforms such as ZOOM, Slack and Blog.
You can find the blog posts which the participants created during the project at NoLBrick website.
The project, funded by The Japan Foundation has been extremely successful, and the second edition ("Virtual ryuugaku for real interactions: collaborative empowerment and SDGs") will start with the new Academic Year 2021/22.
Registration deadline August 15, 2021, FORM LINK
Past projects
Summer School "Uncovering Pathways of Change along the Belt and Road"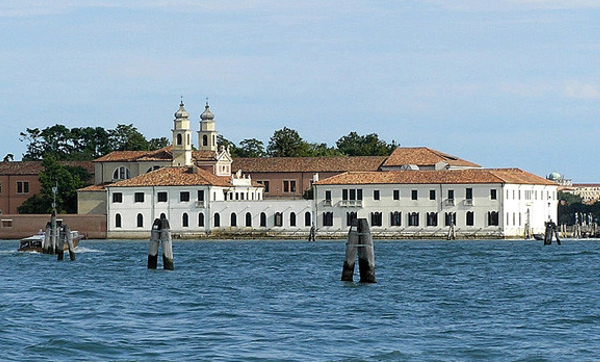 Venue
San Servolo Island
September 1st-7th, 2019
Our purpose is training young scholars and practitioners for a critical and ethically grounded study of the Belt and Road Initiative (BRI). The School draws from the concept of cosmopolitanism and its vision of a global community of fate, committed to overcoming anthropogenic threats to the survival and thriving of natural ecosystems and human civilization. Trainees will uncover potentials and shortcomings of the BRI in fostering change towards this goal, by exploring four inter-related pathways: political economy, environmental sustainability, science and technology, citizenship and participation.
The School's learning outcomes span across the cognitive, emotional, and relational spheres. The first regards theoretical and empirical knowledge: the School will provide trainees with tools to comprehend the sociological category of cosmopolitanism and its relevance for the study of BRI. They will be given access to state-of-the art scholarship on BRI's current and foreseen impacts on global political economy and socioeconomic development, environmental sustainability, science and technology, and about its influence on public participation and political institutions. Besides, trainees will experience first-hand innovative learning and facilitation processes, based on a co-creation approach. On the emotional level, the School will provide trainees with a unique possibility to unearth sources of inspiration related to their professional and individual engagement with the BRI. This inner-drive will hopefully contribute to the establishment of a forward-looking community of young scholars and practitioners, sharing a common ethical commitment.
Our team:
Scientific Committee
Guido Samarani, Laura De Giorgi, Toshio Miyake, Aldo Ferrari, Daniele Brombal
Scientific Coordinator
Daniele Brombal
Invited Lecturers
Keynotes
Wang Hui, Tsinghua University; Maria Adele Carrai, KU Leuven
Theoretical session
Yui Kiyomitsu, Kobe University; Guilherme Vasconcelos Vilaça, Instituto Tecnológico Autónomo de México; Toshio Miyake, Ca' Foscari University Venice
Empirical sessions: political economy, socioecology, S&T, citizenship & participation
Dragana Mitrović, Belgrade University; Zhang Kangle, Helsinki University; Fernando Ascensão, Universidade do Porto; Eugene A. Simonov, Rivers without Boundaries Coalition (RwB), Daursky Biosphere Reserve; Epaminondas Christofilopoulos, Foundation for Research and Technology-Hellas (FORTH); Ettore Bombard, Politecnico di Torino; Nora Sausmikat, Ruhr-University of Bochum; Lucrezia Poggetti, Mercator Institute for China Studies (MERICS)
Facilitators
Angela Moriggi, Natural Resources Institute Finland (Luke); Marina Rudyak, Heidelberg University
Buddhist Texts Summer School - The Life of the Buddha in Indian Texts: Approaching Pāli and Reading Sanskrit
The course aims to introduce students to the study of Buddhism through a direct approach to the literary Indian sources. As a first approach, what could be better than to start from the very beginning? The underlying theme of the course, indeed, will be the narrations of the life of the founder, that is the one who will be called by his followers with the epithet of Buddha "the Awakened One".
The first days of the course are aimed at introducing students to the study and reading of the Pāli language, a Middle Indo-Aryan literary language closely related to pre-classical Sanskrit. The Pāli language is unfortunately still poorly studied (not only in Italy but also abroad), although it gives access to the only Buddhist canon in an Indian language that has come down to us in its entirety, namely the canon of the Theravāda school, called precisely Pāli canon. The objective of the first preparatory linguistic and grammatical lessons, by Dr. Andrea Drocco and Dr. Bryan De Notariis respectively, is to enable students to get introduced to the reading of a Pāli text concerning the life of the Buddha. These readings will be held by Professor Rupert Gethin, an internationally renowned Indologist and a leading scholar in Buddhist studies of the University of Bristol. Finally, Professor Marco Franceschini will read some selected passages from the Padyacūḍāmaṇi "The diadem of verses", a Sanskrit poem that narrates the life of the Buddha from conception to achievement of enlightenment.
Lecturers
Dr. Bryan De Notariis - University of Turin; Dr. Andrea Drocco - Ca' Foscari University of Venice; Prof. Marco Franceschini - University of Bologna; Prof. Rupert Gethin - University of Bristol, President of the Pa¯li Text Society