Education
The Marco Polo (MaP) Centre for Global Europe-Asia Connections aims at establishing a community of students and young scholars committed to the study of cultural, social, and political interconnections across Eurasia and the Mediterranean region. To sustain this goal, the Centre organizes summer schools, lectures, and workshops.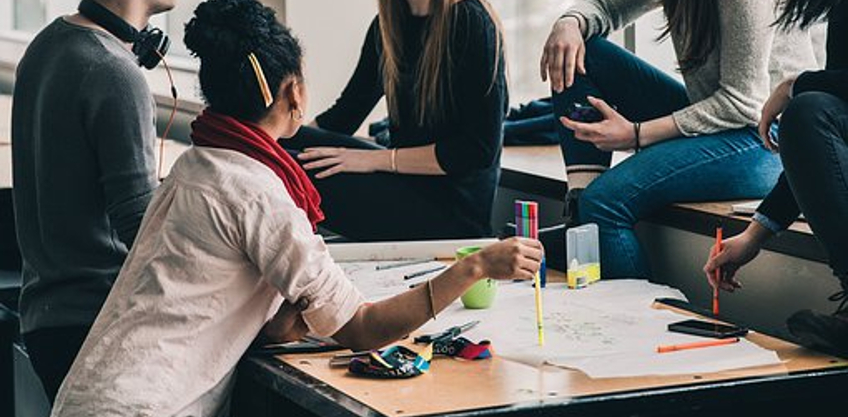 Summer School "Uncovering Pathways of Change along the Belt and Road"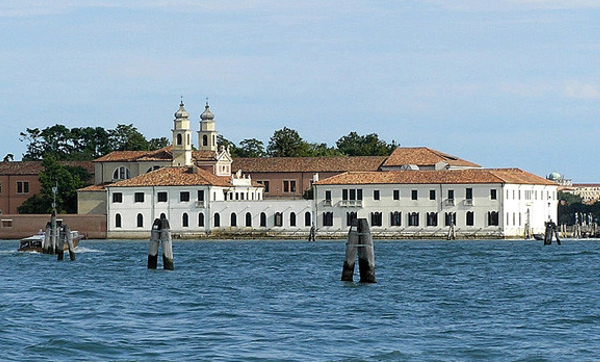 Venue
San Servolo Island
September 1st-7th, 2019
Calls
Talented Facilitators wanted
We aim at recruiting facilitators familiar with Theory-U approach and collaborative scenariobuilding methods. Previous academic or working experience related to the School's themes is desirable.
Please, found further information in the file attached
Our purpose is training young scholars and practitioners for a critical and ethically grounded study of the Belt and Road Initiative (BRI). The School draws from the concept of cosmopolitanism and its vision of a global community of fate, committed to overcoming anthropogenic threats to the survival and thriving of natural ecosystems and human civilization. Trainees will uncover potentials and shortcomings of the BRI in fostering change towards this goal, by exploring four inter-related pathways: political economy, environmental sustainability, science and technology, citizenship and participation.
The School's learning outcomes span across the cognitive, emotional, and relational spheres. The first regards theoretical and empirical knowledge: the School will provide trainees with tools to comprehend the sociological category of cosmopolitanism and its relevance for the study of BRI. They will be given access to state-of-the art scholarship on BRI's current and foreseen impacts on global political economy and socioeconomic development, environmental sustainability, science and technology, and about its influence on public participation and political institutions. Besides, trainees will experience first-hand innovative learning and facilitation processes, based on a co-creation approach. On the emotional level, the School will provide trainees with a unique possibility to unearth sources of inspiration related to their professional and individual engagement with the BRI. This inner-drive will hopefully contribute to the establishment of a forward-looking community of young scholars and practitioners, sharing a common ethical commitment.
All-but-dissertation MA students, PhD students, and Post-docs are all eligible to apply. The Summer School warmly welcomes practitioners from the private, public, and non-governmental sectors.
Your application must contain:
a curriculum vitae, complete with lists of symposia attended and publication list (if any);
a cover letter (max. 300 words) stating your motivations for joining the School and your expectations about it.
Your CV and cover letter should be sent in pdf format to Silvia Casalini at conferences@univiu.org by 23:59 of May, 6, 2019.
Our team:
Scientific Committee:
Guido Samarani
Laura De Giorgi
Toshio Miyake
Aldo Ferrari
Daniele Brombal
Scientific Coordinator:
Invited Lecturers:
Keynotes
Wang Hui, Tsinghua University
Maria Adele Carrai, KU Leuven
Theoretical session
Yui Kiyomitsu, Kobe University
Guilherme Vasconcelos Vilaça, Instituto Tecnológico Autónomo de México
Toshio Miyake, Ca' Foscari University Venice
Empirical sessions: political economy, socioecology, S&T, citizenship & participation
Dragana Mitrović, Belgrade University
Zhang Kangle, Helsinki University
Fernando Ascensão, Universidade do Porto
Eugene A. Simonov, Rivers without Boundaries Coalition (RwB), Daursky Biosphere Reserve
Epaminondas Christofilopoulos, Foundation for Research and Technology-Hellas (FORTH)
Ettore Bombard, Politecnico di Torino
Nora Sausmikat, Ruhr-University of Bochum
Lucrezia Poggetti, Mercator Institute for China Studies (MERICS)
Facilitators:
Angela Moriggi, Natural Resources Institute Finland (Luke)
Marina Rudyak, Heidelberg University
Buddhist Texts Summer School - The Life of the Buddha in Indian Texts: Approaching Pāli and Reading Sanskrit
The course aims to introduce students to the study of Buddhism through a direct approach to the literary Indian sources. As a first approach, what could be better than to start from the very beginning? The underlying theme of the course, indeed, will be the narrations of the life of the founder, that is the one who will be called by his followers with the epithet of Buddha "the Awakened One".
The first days of the course are aimed at introducing students to the study and reading of the Pāli language, a Middle Indo-Aryan literary language closely related to pre-classical Sanskrit. The Pāli language is unfortunately still poorly studied (not only in Italy but also abroad), although it gives access to the only Buddhist canon in an Indian language that has come down to us in its entirety, namely the canon of the Theravāda school, called precisely Pāli canon. The objective of the first preparatory linguistic and grammatical lessons, by Dr. Andrea Drocco and Dr. Bryan De Notariis respectively, is to enable students to get introduced to the reading of a Pāli text concerning the life of the Buddha. These readings will be held by Professor Rupert Gethin, an internationally renowned Indologist and a leading scholar in Buddhist studies of the University of Bristol. Finally, Professor Marco Franceschini will read some selected passages from the Padyacūḍāmaṇi "The diadem of verses", a Sanskrit poem that narrates the life of the Buddha from conception to achievement of enlightenment.
Lecturers
Dr. Bryan De Notariis - University of Turin
Dr. Andrea Drocco - Ca' Foscari University of Venice
Prof. Marco Franceschini - University of Bologna
Prof. Rupert Gethin - University of Bristol, President of the Pa¯li Text Society
Languages
All lessons will be taught in English
Prerequisites
A prior basic knowledge of the Sanskrit language is required for the participation at the Summer School
Program
The detailed program is available at btssv2019.wixsite.com/btssv2019/detailed-program
Info
Dr. Andrea Drocco
andrea.drocco@unive.it
tel. +39 334 9331833