Ca' Foscari's Water Bottle
Ca' Foscari University is going to give away free water bottles to all the members of the Ca' Foscari community for a plastic free University. Students, faculty and staff members will receive a water bottle by 24Bottles, with an exclusive illustration by Venetian artist Lucio Schiavon.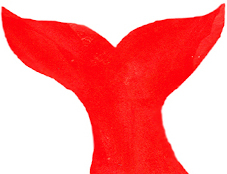 How will the water bottle distribution be managed?
Considering the current health emergency, the distribution of bottles is temporarily suspended.
The new distribution methods will be communicated as soon as possible.
FAQ
Who will be given a water bottle?
Students enrolled in all the year of ordinary degree and master's courses since a.y. 2019/20
I graduated in the online sessions of the a.y. 2019/20, do I get a water bottle?
Yes, all the graduates of the Spring session a.a. 2018/19 (March-April 2020) and the Summer session a.a. 2019/20 (July-August 2020) will receive the bottle. The modalities will be communicated by September 2020.
I'm currently enrolled in a single course at Ca' Foscari, am I going to receive the water bottle?
No, the water bottle is exclusively dedicated to students who are enrolled in a Bachelor's, Master's or PhD program for the 2019/20 academic year.
I am a PhD student or a research fellow. Do I get a water bottle?
By the end of September 2020, you will receive an email with the distribution methods, compatibly with the recovery of the activities at the University.
I have just moved from another university. When can I pick up my water bottle?
If you are enrolled in the first year, you can book your water bottle. If you are enrolled in the second year onwards, you will be given your water bottle by the end of the academic year, at different stages starting in spring 2020. Details will be announced in the coming months.
You can have your bottle in the same manner that will be identified for all other students, compatibly with the evolution of the health emergency.
Can I buy a water bottle?
No, the water bottles are not for sale.
Last update: 04/08/2020