Services for companies and institutions
We give value to research and teaching results by fostering collaborative relationships between our researchers and external stakeholders.
With PInK, companies that want to invest in research and innovation or need to find innovative solutions to their challenges can count on the multidisciplinary scientific potential that characterizes Ca' Foscari University. As one of the top Italian universities in terms of quality of research, we develop collaborative projects to transform business needs into opportunities.
The range of services offered can cover from the first steps of competence mapping and contract negotiation, to project development and follow up and the valorisation of results.
Collaboration: research in partnership
Business support services
PInK manages and coordinates activities concerning:
Offer of University patents to potential licensees or buyers
Negotiation and stipulation of license and/or transfer contracts and IP clauses
Organization of matchmaking events between companies and researchers to meet specific innovation needs
Commissioned projects: on-demand research carried out in the interests of the client
Collaboration in joint projects and laboratories benefiting from the expertise and excellence of Ca' Foscari, facilities and equipment to meet the needs for innovation and research
Advice: technical or scientific opinions, on project activities, feasibility studies, technical and scientific support
Analysis and tests: the researchers at Ca' Foscari can perform services on commission, including analysis, tests and calibrations, in particular in the fields of chemistry and ecology
Support in screening funding opportunities for innovation and for the development of business-university partnerships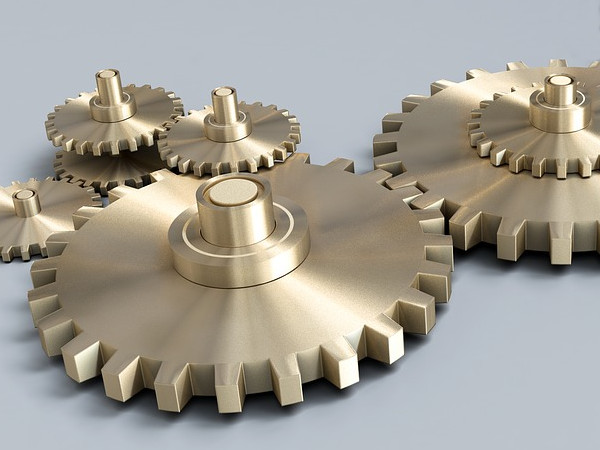 ---
Researching together: fundable activities
Are there any research topics that your business or entity would like to investigate further? By starting research in partnership with Ca' Foscari, you can finance:
Research Fellowships
Lasting up to 12 months: a short-term educational path for young graduates, useful for continuing study activities by participating in research projects and/or groups in the post-graduate phase.
Research grants
For scholars with a degree and/or PhD and a professional scientific curriculum. The research grants, with a minimum duration of 1 year, are advertised in calls for applications. for specific research programmes and areas of research proposed by companies. Businesses and private individuals can support the research activities developed by the University and can increase their visibility on institutional websites by advertising funded research topics.
PhDs
Postgraduate academic qualification lasting at least three years that represents the highest level of university education. The educational path develops the skills and scientific method necessary for carrying out highly qualified research activities, not only in the academic field but also in public entities and private companies. Ca' Foscari University offers 16 PhD courses in the following areas: Science and Technology, Economics and Management, Languages and Cultures, Arts and Humanities
Industrial PhDs
Advanced qualification courses that allow companies to train their employees on a permanent basis within a PhD research programme. The adjective "industrial" is understood in the broad sense and includes all sectors of the private and public labour market, both profit and non-profit. The educational course is created by mutual agreement between the company and the teaching body of the PhD course involved and foresees both attendance at university courses and the undertaking of research. Two supervisors, one from the university and one from the company, follow the PhD student. More info [ITA]
---
Investment and affiliation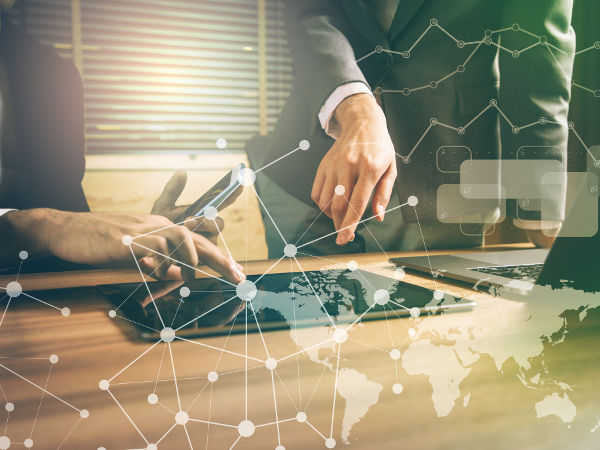 Ca' Foscari supports research to transform it into business, as well as companies who want to get involved with research!
RICAP - Research & Innovation Corporate Affiliates Programme is the affiliation programme proposed by Ca' Foscari to increase the opportunities for collaboration between the university and businesses. Innovative companies will enjoy privileged channels to engage in numerous partnership possibilities, all supported by the scientific expertise of one of the best Italian universities and by a dedicated team of technical staff.
RICAP - Research & Innovation Corporate Affiliates Programme
---
Strategic partnerships for research & innovation
Since 2016, the PInK office manages strategic university agreements, and ensures support and coordination by fostering a dialogue with partners to define mutual commitments.
Since 2018, 8 partnerships have been launched with relevant international and national organisations.
National Institute for Nuclear Physics (INFN)
Ca' Foscari and INFN promote research, teaching and technology transfer activities in the field of science and technology for cultural heritage.
The University is also part of the INFN-CHNet network (second-level hub), the Cultural Heritage Network providing analysis, research, training and publishing in partnership with research institute in Italy.
Scientific advisor: Michela Signoretto
---
National Research Council (CNR)
Since 2019, Ca' Foscari collaborates with the National Research Council for the development of extensive activities involving research and support services, technology development, innovation, teaching and training. The objectives of the framework agreement also include internationalisation of research and training activities, mobility of researchers, provision of equipment and instruments, staff and financial resources for the implementation of research activities of common interest and the activation of PhD programmes.
Joint Consultative Committee: Andrea Gambaro (scientific advisor), Salvatore Orlando, Barbara Stenni.
---
European Space Agency (ESA)
ESA_LAB@Ca'Foscari is an open platform for the implementation of strategic initiatives in the field of scientific research, international cooperation and promotion of impact research in the areas of common interest in 'space' scientific research, more specifically on sustainability and risk management. This initiative is included under the ESA_LAB@ network, a hub designed to promote innovation between ESA and the academic and research world.
Scientific advisor: Agostino Cortesi
---
Municipality of Venice and Iuav University of Venice
The Research Centre, currently under implementation, will develop new technologies for the protection and restoration of Venice cultural heritage. The agreement is part of a wider programme of interventions ratified by the Presidency of the Council of Ministries and the Municipality of Venice titled "Agreement for the Development of the City of Venice (Patto per lo Sviluppo della Città di Venezia): Interventions for economic development, group and territorial cohesiveness of the City of Venice".
Scientific advisor: Elisabetta Zendri
Research Centre for Venetian protection and restoration
---
Authority of the Port System of the northern Adriatic Sea (ADSP)
The Research Centre on Port Economy and Management is being created to perform training and research on maritime port-logistics activities. Current and strategic topics for the city of Venice intertwine with Economics, Management, Law, International Relationships, and Environmental Impact. Within the framework of the agreement, a five-year contract for a course of "International Management" was awarded to ADSP, to discuss specific aspects of the Italian industry sector with a focus on the impact and functioning of port activities.
Scientific advisors: Stefano Micelli (coordinator), Elisa Barbieri
---
Chamber of Commerce of Venice Rovigo
Ca' Foscari established a partnership on PID (Digital Business Point) with the Chamber of Commerce of Venice Rovigo; the collaboration is intended to support the digital transformation of local SMEs. From November 2018 to December 2019, Ca' Foscari Management and IT researchers offered free mentoring and training programmes to local SMEs to help them in the introduction of customised models and industry 4.0 technologies. About the project [ITA]
Scientific advisors: Vladi Finotto, Andrea Albarelli, Cinzia Colapinto.
---
IIT - Italian Institute of Technology
The Centre for Cultural Heritage Technology (CCHT@Ca'Foscari), of the Italian Institute of Technology in partnership with the Department of Environmental Sciences, IT and Statistics, and Molecular Sciences and Nano Systems, promotes new technologies for the analysis and protection of cultural heritage. The scientific project features three research lines: Digitization and Retrieval, Protection, Machine Learning, by integrating different subjects and skills going from computation to materials sciences.
Scientific advisor: Marcello Pelillo
---
Euro-Mediterranean Centre on Climate Change
The "CMCC@cafoscari" centre on climate change results from the partnership between Ca' Foscari and the CMCC Climate - Euro-Mediterranean Centre on Climate Change. This partnership enables CMCC staff and researchers from the Environmental Sciences, IT and Statistics, Economics Departments to conduct joint research on future climate changes and possible adaptation actions to face resulting challenges. Among the researches so far implemented there is the PhD Programme and the Master Programme in Science and Management of Climate Change.
Scientific advisor: Antonio Marcomini