Fellows selection
The Programme recruits a total of 15 brilliant researchers, who will work for 24 months on the six multidisciplinary research areas of the Research Hub for Global Challenges at Ca' Foscari.
The second ranking list of project proposals over threshold has been published on the relevant page. Due to funds availability, the second call will award 8 Fellowships.
Who can apply?
Candidates must meet the following criteria to be eligible:
Research experience
If you are an Experienced Researcher with a PhD degree acquired in the last 8 years at the deadline of the call, you can propose your own research project.
In addition, you must have at least one major publication without the PhD supervisor (either accepted, in press or published) at the time of the deadline.
Career breaks or detours will be regarded as a potentially valuable contribution to the professional development of researchers towards a multidimensional career track.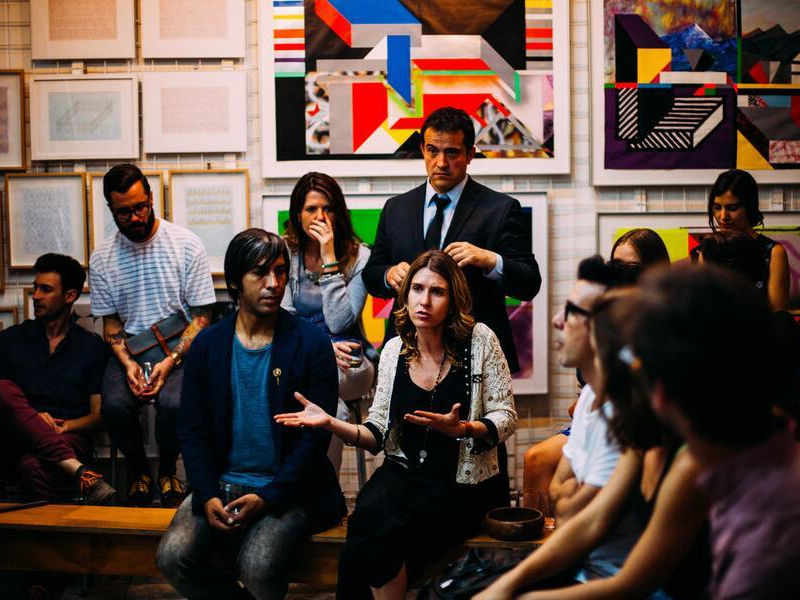 Mobility requirements
In order to be eligible for the G@V Programme, you must also undergo a genuine mobility - complying with the MSCA mobility rule: you should not have resided or carried out your main activity in Italy for more than 12 months in the 3 years immediately prior to the deadline of the submission of your proposal.
Please, read the call for proposal document, in the Calls, useful info page, where you can find detailed information about the eligibility criteria.
Why to apply?
Excellent Research and Training Opportunities
In line with the main objectives of the MSCA Programme, G@V aims at broadening and deepening Fellows' competences, offering more high-quality training and career development opportunities, and bridging the gaps between academia and applied research and between research to market and society. The training programme offers researchers:
Scientific Excellence: fellows receive excellent scientific research training paths and technological training at their host RGCI, sharing expertise and know how
Entrepreneurship: the connection to the innovation ecosystem of all Partner Organisations provide the fellows with the opportunity to build entrepreneurship being connected to relevant stakeholders and partners through secondment
Networking skills: fellows have the opportunity to widen their networks working alongside some of the top researchers in the world and participating in international conferences and seminars
Transferable skills: tailored-made workshops are organised in horizontal skills, such as communication skills, language skills, personal branding skills.
Transferable skills


List of Training courses on transferable skills provided within G@V Programme

390 K
Excellent Supervision Arrangements
Specific mentoring schemes are put in place in order to support the career development of G@V Fellows. Research project supervisors act as the Fellows' mentors. G@V Fellows are introduced in the Hosting Institute during the on-boarding procedure and are provided with support and guidance for their personal and professional development. Meetings are organised on a regularly basis and a training path on scientific and non-scientific skills is arranged for each Fellow.
Excellent Employment and Working Conditions
Tax free and up to 24 months full time employment contract – you will be invited to make a case for a shorter fellowship term if appropriate or can participate on a part-time basis if required. More details about Tax benefits for Italian and foreign researchers.
Basic salary conditions per month (living 3,836€ gross) and instructions about taxes, national insurance and pension deductions at national rates
Benefits provided (including annual leave, maternity/paternity leave, pension provision, social security)
Mobility allowance (500€ per month ) and family allowance (500€ per month if eligible)
Personal research budget (800€ per month) for research activity, training, publications and workshops
The first three months of salary paid in one instalment at the beginning of the fellowship, to make mobility easier
Work-family balance (discount to nursery schools offered by Ca' Foscari and recreational facilities for children).
Excellent Career Development Opportunities
As a G@V Fellow, you will:
Conduct an independent research project of your choice that aligns with one or more RGCI
Enhance your profile and track record through outputs, networking and dissemination activities, developing at least two publications and running at least one event for external participants
Join the rich and international environment of more than 60 Marie Skłodowska-Curie Individual Fellowship and 13 ERC grant holders
Participate in the CAREERS+ Programme that means:
How to apply?
You can apply exclusively through the online dedicated tools, which when the call is open, are linked from this website. For the full Documents about the past call visit the section Calls, useful info.
Selection process
The entire selection process is described in detail in the call for proposal, available on the Calls, useful info page.
The selection process' main steps are:
Eligibility check performed by the Management Team (MT)
Eligibility criteria such as research experience, mobility requirements are verified.
Scientific Proposal Evaluation done by the International Review Panels
Each proposal that passes the Eligibility check is assigned to three international review experts. Review Experts are all qualified individuals with experience in evaluation or management of research projects and strong international reputation. Experts evaluate applications remotely and produce a consensus report according to the evaluation criteria described in the Call.
Ethics Review
The Ethics Committee will examine proposals of candidates invited for an interview, whose project has been flagged for potential ethical concerns. An Ethics Report will be sent to the Scientific Advisory Board before the interviews.
Interviews carried out by the Scientific Advisory Board (SAB)
The first 14 candidates who pass the Scientific Proposal Evaluation step are invited to an interview.
Timeline
Dates, after the closing date, are indicative and will depend on the number of proposals received. In case of delays, applicants will be informed via our website.
26 April 2022

Applications open

5 August 2022, 1 PM (CET)

Applications close

Mid-September 2022

Eligibility check and application matching

By end February 2023

Scientific proposal evaluation and ethic review

March 2023

Interviews

April 2023

Evaluation results

From June 2023

Start of projects
Last update: 29/03/2023