Meet our Marie Sklodowska-Curie fellows

Ca' Foscari University, top academic host institution in Italy for MSCA Individual Fellowships awarded in the frame of 2014, 2015, 2016, 2017 and 2018 Calls, and now in the European top six, is pleased to introduce its Marie Sklodowska-Curie Fellows.
These post-doctoral researchers have been awarded a Fellowship providing them with the opportunity to acquire and transfer new knowledge and to work on research in a European context or outside Europe.
Success stories: thanks to their project, many of our Marie Curie Fellows have developed their careers further.
Contacts and reservations
To know more about our Marie Curie Fellows and their research, the School for International Education, together with the International College, organises the seminars "Showcasing our Marie Curie Fellows", starting from 19th November 2018.
All are welcome to the seminars, which will be in English, yet they are primarily directed at Ca' Foscari exchange students and students from the International College.
Marie Skłodowska-Curie Actions - Individual Fellowships (IF) are individual funding opportunities aimed at boosting promising researchers' careers through worldwide and cross-sectoral mobility. Their duration varies from 12 up to 36 months, and fellows can carry out their research at an host institution in Europe and/or in a third Country, in this case followed by a reintegration period at Ca' Foscari.
The International Research Office - Individual Funding Unit is available to provide information and support in the preparation of project proposals.
Funded projects
2018
Marie Curie Fellows at Ca' Foscari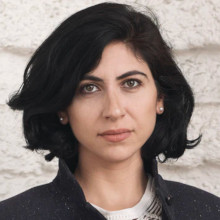 Bilge Yabanci
CRAFT - To Craft an Authoritarian Regime: Politicization of Civil Society and the Judiciary in Turkey
Hybrid political regimes with limited democratic qualities and strong authoritarian tendencies are on the rise worldwide. In these realities, civil society and the judiciary can become an instrument for social control and consent manufacturing. This project offers a new approach to study the dynamics of 'crafting' a hybrid regime through the concept of 'politicization' of civil society and the judiciary, focusing on the case of Turkey and the Justice and Development Party (AKP) rule from 2002 to present. CRAFT will use multi-method approach combining ethnographic fieldwork, interviews and quantitative analysis. Bilge Yabanci will work at the Department of Philosophy and Cultural Heritage with prof. Matteo Legrenzi.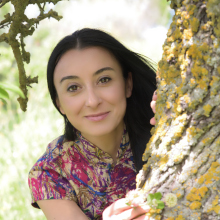 Antonella Diana
URBAN_CHINA: Urbanization in China's Southwestern Borderlands. The case of Jinghong, Xishuangbanna
Antonella Diana is an anthropologist who has carried out research on cultures and societies of China and mainland Southeast Asia. Her research project URBAN_CHINA investigates the spatial, social, and subjective dynamics of non-metropolitan and non-industrial urbanization in China's south-western borderlands under post-socialism. In particular, in the case study of Jinghong, the emerging capital of the Xishuangbanna, the research will focus on Tai ethnic neighbourhoods. Drawing on an interdisciplinary and integrated analytical approach, URBAN-CHINA will contribute to shedding new light on the relationship between the production of living space and the exercise of political power, between state and ethnic minority groups, between the latter and the Han ethnic majority, as well as between centre and periphery in contemporary China. Antonella Diana will carry out the project at the University of Sassari and at Ca' Foscari (Department of Asian and North African Studies under the supervision of prof. Laura De Giorgi), in collaboration with the IUAV University of Venice.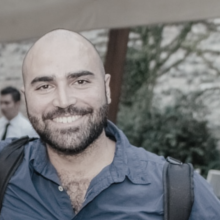 Federico Dallo
PIONEER: OPen WIreless OzoNe SEnsor NEtwoRk for smart environmental monitoring of remote areas: crossing the Alps along the 12th east meridian on the trail Munich Venice
Atmospheric observatories are currently the main source of data for meteorology and climatology, in particular those remote areas, such as in polar areas and at high altitudes as representative of the "background" concentration of atmospheric gases. Monitoring in remote areas is however not always possible, being very complex and today extremely expensive. The project aims to develop a new typology of autonomous low-cost observing system in support of the traditional (and satellite) observation networks and to build the first low-cost monitoring network on transboundary pollutant transport phenomena crossing the eastern Alps. Federico Dallo, chemist developing quantitative analytical methods for the assessment of atmospheric pollution in remote areas, will collaborate with the University of California, Berkeley and the Institute of Atmospheric Sciences and Climate of the CNR in Bologna, under the supervision of Prof. Carlo Barbante at the Department of Environmental Sciences of Ca' Foscari.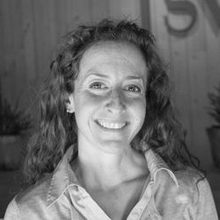 Linda Armano
DiaETHICS: Map value transformations in a consumer research: sensory experiences and cultural interpretations shape concepts of "ethical diamond" and "mining work ethic" in a global interconnection
Linda Armano retraces the cultural interpretations that, from the mine to retail, enrich the ethical value of diamonds. Her project develops an ethnographic research in Diavik diamond mine in Canada and in an Italian jewelry. Linda analyzes, from a multi-sited ethnographic approach, how the concept of ethical diamond and the idea of work ethic are interpreted culturally by miners, customers and jewelers. Linda's supervisors are prof. Vladi Finotto from Department of Management at Ca' Foscari University and prof. Annamma Joy from Dept. of Management at University of British Columbia (Canada), where Linda will stay two years.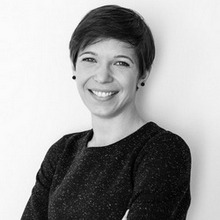 Elena Bacchin
PoliticalPrisoners: a transnational question in 19th century Italy
This research project is a transnational historical investigation which examines the international role and representations of Italian political prisoners during the XIX century. Its goal is to investigate how and to what extent political prisoners were key figures not only in the construction of an Italian nationalist discourse, but equally in the foreign understanding of and commitment for the Italian Risorgimento. The project will offer a new approach in studying political imprisonment emphasising its international and humanitarian dimension and will challenge the current state-of-the art. Finally the research will help to understand the historical evolution of a European sensitivity and a commitment towards political detainees, refugees and people persecuted for political opinions and the evolution of international protection and humanitarian discourses.
Elena Bacchin's research project will take her to Columbia University in New York and then to Ca' Foscari's Department of Humanities, under the supervision of prof. Simon Levis Sullam.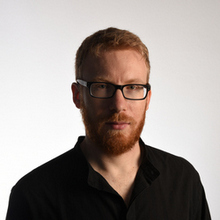 Matteo Benussi
MeMuRu: Places of Remembrance in Muslim Russia: Islamic Heritage and Moral Landscapes
The goal of this project is to map Islamic places of remembrance in Central Russia's Volga region, and analyse their social, political, and affective life. The research seeks to fill this gap in our knowledge by looking at the concrete places where the post-Soviet Islamic revival manifests itself, as the past few years have witnessed the rediscovery of numerous Islamic sites throughout the Russian Federation. This project will offer fresh contributions to ongoing debates on post-socialist and Islamic personhood; memory, state-Muslim relations in Russia; and the spatial manifestations of religious life amongst Eurasian Muslims.
Matteo Benussi is an anthropologist and will spend with this research two years at Princeton University, before concluding his project at the Department of Humanities of Ca' Foscari with prof. Gianluca Ligi.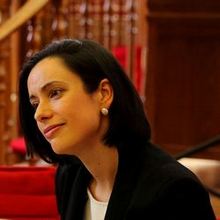 Cristina Blanco Sío-López
NAVSCHEN: Navigating Schengen. Historical Challenges and Potentialities of the EU Free Movement of Persons, 1985-2015
Cristina Blanco Sío-López currently works as Assistant Professor in European Culture and Politics at the University of Groningen, after spending the last year as Santander Senior Fellow at the University of Oxford. Her research project takes her to the European Studies Center (ESC) – Jean Monnet EU Center of Excellence (JMEUCE) of the University of Pittsburgh for two years. She will then join Ca' Foscari's Department of Philosophy and Cultural Heritage, relying upon the supervision of prof. Matteo Legrenzi. NAVSCHEN will produce the first dedicated critical historical analysis on the transnational roots, debates and conditions for the implementation of the EU's free movement of persons. The project will address the empowering value of these normative legacies to tackle current challenges to human mobility rights in the European integration process, including its global governance reverberations.
Tamar Blickstein
LANLOSS: Landscapes of Loss: Mapping the Affective Experience of Deforestation Among Diverse Social Groups in the South American Chaco
LANLOSS considers the affective life of environmental upheavals driven by agribusiness and deforestation in the South American dry forests of the Gran Chaco, and evaluates how these processes impact legacies of colonialism in the region. LANLOSS involves interdisciplinary collaborations with climate scientists and biogeographers in Berlin and Argentina. Tamar Blickstein develops her research at Ca' Foscari's Department of Humanities, with the supervision of Dr. Valentina Bonifacio.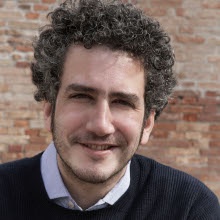 Andrea Brazzoduro
The Damned: Algeria, Antifascism, and the Third Worldism. An anticolonial genealogy of the Western European New Left (Algeria, France, Italy, 1957-1975)
"The Damned" project proposes a new study of the genealogy of the New Left in Western Europe from the mid-1950s to the mid-1970s. The project reframes the European political geography to include the (post)colonial space, and reassesses the historical influence of the Algerian War of Independence (1954–1962) in the genealogy of the new political cultures that flourished during the 'long 1960s', associating a renewed antifascism with anticolonial struggles.
After two years at the University of Tlemcen (Algeria), Andrea Brazzoduro will continue his research at the Department of Philosophy and Cultural Heritage of Ca' Foscari, under prof. Matteo Legrenzi's supervision.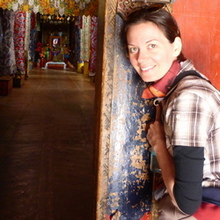 Monia Chies
HYSOTIB: Global dynamics of hydro-sociality in river heritage landscapes of the Qinghai Tibetan Plateau
Monia Chies is an anthropologist with a background in Chinese and Tibetan studies. Her research project investigates key socio-cultural issues connected with the management of river heritage landscapes of Qinghai (PRC) in the so-called "Asia's water tower" comprising the headwaters of the Yellow, Yangtze and Mekong rivers. She first spends two years at the University of Auckland (NZ) in order to specialize in river science and one year at Ca' Foscari in Venice, Department of Economics where, under the supervision of prof. Francesco Vallerani, she will work on issues of fluvial heritage within the framework of the Global Network of Water Museums (IHP - UNESCO).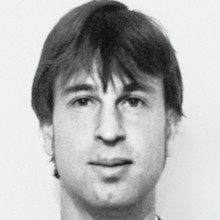 Matteo Cosci
SN1604 - The Ophiucus Supernova: Post-Aristotelian Stargazing in the European Context (1604-1654)
Matteo Cosci is a historian of philosophy. His SN1604 research project focuses on the so-called "Kepler's supernova", the last supernova that was naked-eye visible from the Earth. For the five decades after its outburst in 1604, the interpretation of that "stella nova" was one of the main speculative battlefields where opposing conceptions of the universe collided. The research, assisted by a team of Terra-astronomers based at Jena University, Germany, will examine how the unexpected explosion of the supernova in European skies fundamentally affected the development of the later Renaissance cosmological thought from an historical, philosophical and cultural point of view. The first phase of the research will be conducted at the Department of History of Science at University of Oklahoma with the collaboration of of the Catholic University, Washington D.C.; the second phase will take place at the Department of Philosophy and Cultural Heritage at Ca' Foscari under the supervision of Prof. Marco Sgarbi.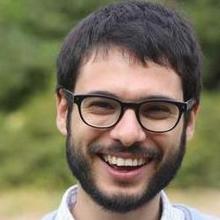 Federico D'Onofrio
FARMACCOUNTA: Farm Accountancy Data as a Source for the History of European Agriculture
The research aims to study farm accountancy data collected by the International Institute of Agriculture during the Interwar in order to assess the usefulness of farm accountancy data for the analysis of global trends in agriculture around the Great Depression and prepare the creation of a database of historical farm accountancy data in the future. The project will contribute to our understanding of the impact of protectionism, transnational networks and international organisations during the interwar period, a time of international economic tensions that increasingly resembles our own.
The economic historian Federico D'Onofrio carries out his research at the Department of Management of Ca' Foscari University, supervised by prof. Giovanni Favero.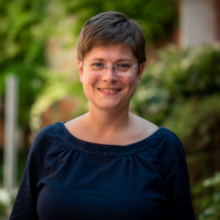 Marinella Davide
ACTION: Assessing Climate TransItion OptioNs: policy vs impacts
The project aims at enhancing transparency and comparability among climate policies while offering insights into a just transition toward the sustainable development. The pledge-and-review approach, launched by the Paris Agreement, calls for new systematic tools to assess domestic commitments toward the achievement of global objectives, which also consider national specificities. Falling at the intersection of public policy, climate change economics and climate science, ACTION will develop a quantitative approach to evaluate, empirically, national climate policies in terms of stringency, determinants, and economic impacts. The research will be carried out between Harvard Kennedy School of Government and Ca' Foscari University, under the supervision of prof. De Cian.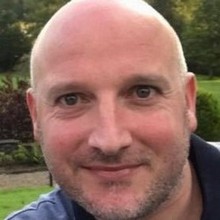 Matteo Favaretto
InProV: An inventory of the prosimetra in vulgar tongue in the early centuries of Italian Literature (1250-1500)
InProV aims to provide an inventory of those texts consisting of prose and verse (prosimetra) written in vulgar tongue from the 13th to the end of the 15th century. Two well-known examples are Dante's "Vita Nova" and Sannazaro's "Arcadia". The examination of the prosimetra included in the inventory will enable researchers to gain a deeper understanding of the use of this hybrid form in the early centuries of Italian literature. In this period the prosimetrum was a third alternative to the tradition either in verse or in prose before evolving into a mere literary exercise.
Matteo Favaretto is a philologist and an expert of Italian literature. He will spend two years at the University of Notre Dame in Indiana, before moving to the Department of Humanities at Ca' Foscari, supervised by prof. Tiziano Zanato.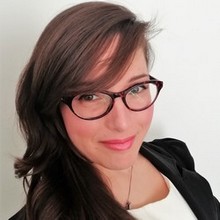 Anna Gasperini
FED: Feeding, Educating, Dieting: a Transnational Approach to Nutrition Discourses in Children's Narratives (Britain and Italy, 1850-1900)
Gasperini is an expert of Victorian fiction and culture, and medical history. Mentored by prof. Laura Tosi, at Ca' Foscari she researches food in late-nineteenth-century English and Italian children's literature. Her project, titled "FED", compares images of mal/nutrition in narratives by English authors such as Dickens, Burnett, and Carroll and Italian authors such as Capuana, Collodi, and De Amicis. The goal is to highlight the trans/national nature of nineteenth-century discourses on child nutrition as a health concern and their circulation through fiction, examining how these "mal/nutrition narratives" promoted global/local values related to issues of gender and social hierarchies.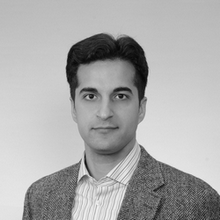 Ali Kharrazi
CIFTRESS: Climatic Impact on Food Trade RESilience and Security
Global climate change adversely affects crop yields and undermines humanity's food security and resilience; while previous research has focused on regional agricultural adaptation, the opportunities and vulnerabilities of trade networks have remained less explored. CIFTRESS examines the joint climate, agro-environmental, and economic induced changes to the trade network topology of five staple foods, i.e., maize, rice, wheat, barley, and soybeans, up to the year 2050 in the European and Mediterranean region. The results of this research will increase our ability to interpret the 'in-direct' trade flow relationships of climatic impacts on staple food trade linked to the notions of food resilience and security.
Ali Kharrazi will work between the Department of Environmental Sciences, Informatics and Statistics of Ca' Foscari and the Euro-Mediterranean Center for Climate Change, mentored by prof. Carlo Carraro.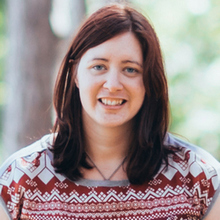 Urška Lampe
IT-POW FAMILIES: families and memories of Italian prisoners of war in Yugoslavia after World War II
Urška Lampe is researcher at the Institute IRRIS (Koper, Slovenia) and editor of two high-impact scientific journals Acta Histriae and Annales Series Historia et Sociologia. Under the supervision of prof. Alessandro Casellato, at the Department of Humanities of Ca' Foscari, she researches the "big history" of Italian Prisoners Of War in Yugoslavia after World War II throughout some "small" case studies focused on three family stories, using the paradigm of microhistory, the methodology of oral history and the tools of public history.
She aims to effectively promote the project results among the non-academic society through an attractive transferable interactive outdoor exhibition in three languages (English, Italian and Slovenian).
Luca Lombardo
VERTEXCULT: Vernacular Textual Cultures in Dante's Tuscany: Education and Literary Practices in Context
VERTEXCULT undertakes a systematic investigation of the vernacular literary texts used for the intellectual education of secular people in north-western Tuscany between the half of the 13th and the first twenty years of the 14th century in order to clarify the cultural context of Dante's formation in Florence. It will focus on the doctrinal literature (both in poetry and prose) flourished in late-medieval Italy, which is often unpublished and almost never made the object of critical studies. The project aims to define the vernacular, namely, the non-Latin, cultural context and texts circulation between the death of Frederick II (1250) and the death of Dante (1321), who within this historical context had reached the highest cultural dignity of the vernacular as the literary language of the legal-notary ruling class, before Petrarch and Humanism marked a radical return to the Latin.
Luca Lombardo is a Dantist and Italianist. His research brings him for the first two years to the University of Toronto, Canada and for the third year at Ca' Foscari with prof. Tiziano Zanato at the Department of Humanities.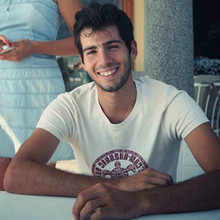 Niccolò Maffezzoli
ICELEARNING: Artificial Intelligence techniques for ice core analyses
The Earth climate history can be studied by analyzing ice cores, cylinders of ice drilled out of ice sheets such as Greenland and Antarctica or alpine glaciers. Among the impurities that are deposited and then found in ice cores are insoluble particles, such as aeolian mineral dust, volcanic glass particles, particles of biological origin such as pollen and algae. The detection of these particles is crucial to understand the past conditions and interactions between the components of the climate system: the atmosphere, the biosphere and the oceans. At Ca' Foscari, Niccolò Maffezzoli develops a technique for the automatic detection of insoluble particles in ice cores using Artificial Intelligence Pattern Recognition techniques. Niccolò works with pof. Carlo Barbante at the Department of Environmental Science, Informatics and Statistics.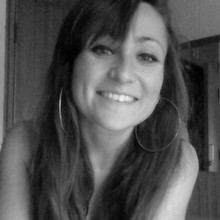 Chiara Mannoni
LawLove: The origins of the legal protection of the heritage. Legislation on the safeguard of monuments and artworks issued in 15th- to 18th-century Europe
LawLove will analyse the old laws on the protection of artworks and monuments that were issued in the European countries in the early-modern and modern centuries (1400s –1700s). By developing a comparative analysis of these old regulations through both a juridical and an art historical approach, LawLove will evaluate the systems established in 15th- to 18th-century Europe to administer, protect, supervise, conserve, maintain, classify and record what was thought of as "heritage" in each region. In the perspective of promoting a protocol for classifying and safeguarding the EU heritage, LawLove will found a first history of legislation on the protection of the artifacts in Europe, which at the moment is completely lacking.
Chiara Mannoni spends three years at Ca' Foscari's Department of Philosophy and Cultural Heritage to investigate on the origins of legal protection of cultural and artistic heritage, together with prof. Chiara Piva.
Sabrina Minuzzi
MAT-MED: Materia Medica in Transit. The Transforming Knowledge of Healing Plants
The project focuses on circulating Materia Medica – the body of knowledge concerning the medicinal properties principally of plants, but also of animals and minerals – in 16th-and early 17th-century Italy. Through an interdisciplinary approach which embraces the history of science and the history of book, "MAT-MED in Transit" investigates local and exotic Materia Medica as a window into the natural knowledge and healing practices common in different socio-cultural contexts.
Sabrina Minuzzi is a historian and an expert in early modern books and medicine. Minuzzi carries out her research between Brown University (USA) and the Department of Humanities at Ca' Foscari, with prof. Mario Infelise.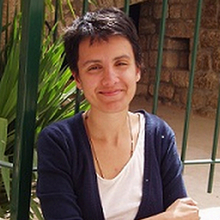 Maria Chiara Rioli
REL-NET - Entangled Interfaith Identities and Relations from the Mediterranean to the United States: The St James Association and its Transnational Christian-Jewish Network in the Israeli-Palestinian Conflict
Mixed religious identities and interfaith relations represent one of the most crucial and debated phenomena in the XXI century. The revival of the religious dimension in the world is evident in the growing religious implications in modern and contemporary wars. The project tackles these global issues through the analysis of a significant case study that has been overlooked in the historiography: the history of Christian–Jewish transnational networks between Israel, Palestine, the Middle East, Europe and the United States after the establishment of the State of Israel in 1948.
Maria Chiara Rioli will move first to Fordham University and then to the Ca' Foscari Department of Asian and North African Studies, under the supervision of prof. Marcella Simoni.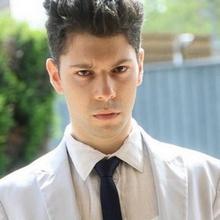 Mattia Zangari
WoMent: 'Mad for Him'. Women, Religion and Mental Illness in the Late Middle Ages and in the Early Modern Age
WoMent analyzes the hagiographical texts of late-medieval and early modern women who were deemed to be mystic, blessed, or saints. The project looks to determine to what extent extreme religious experiences (ecstasies, visions, physical sensations) might be attributable not to unexplainable relations with the Godhead, but to very explainable medical causes. This research will consider five cases of mental illness in hagiographical texts of six religious women. The research will start from textual sources and an analysis of iconographical sources will follow in order to document the way women saints lived. Zangari moves first to the University of Toronto, Canada to continue then at the Department of Humanities of Ca' Foscari, with the supervision of prof. Antonio Montefusco.
2017
Marie Curie Fellows at Ca' Foscari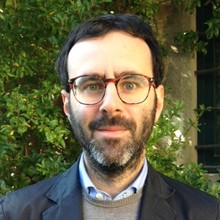 Marco Faini - BIVIUM: Standing at the Crossroads: Doubt in Early Modern Italy (1500-1560)
A scholar of the Italian Renaissance, Marco will spend the first two years of his fellowship at the University of Toronto and return to Ca' Foscari for the final year. Marco works on the social history of doubt in sixteenth-century Italy. In a period of tumultuous cultural, political, and religious change, accepted ideas were shaken and doubts on traditional knowledge arose. Marco will investigate the nature and the extent of this condition of uncertainty, exploring how doubt was conceptualized, visualized, and practiced across different social classes. His tutor will be Marco Sgarbi in the Department of Philosophy and Cultural Heritage.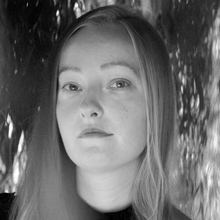 Andrea-Bianka Znorovszky - MARIA: Marian Apocryphal Representations in Art: From Hagiographic Collections to Church Space and Liturgy in Fourteenth-to-Sixteenth-Century France
Andrea-Bianka Znorovszky investigates the contribution of liturgy and liturgical tradition to the dissemination of Marian apocryphal depictions and their transition from hagiographic collections to church space. Her project also demonstrates the fundamental role of apocryphal material to the development of Marian iconography, and implicitly, to European church tradition. She received her PhD (2016) and Master's Degree (2011) in Medieval Studies from the Central European University, Budapest. Her supervisor will be Dr. Flavia De Rubeis, professor at the Department of Humanities.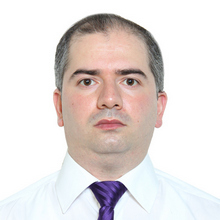 Ahmad Guliyev - SAFVEN: West meets East in Venice: Cross-cultural interactions and reciprocal influences between the Safavids and Venetians
Ahmad Guliyev, from Azerbaijan National Academy of Sciences, will analyze the significance of symbolic communication, ritual and ceremony in Safavid-Venetian diplomatic relations. The study will shed light on the cultural and political meanings of gifts, reciprocity in gift exchanges, connections between gifts and identities, institutional, ceremonial and economic aspects of material exchanges in Safavid-Venetian diplomatic encounters. Reconstructing the lives and daily experiences of early modern diplomats will help us to better comprehend social aspects of diplomacy and practice of diplomacy in different cultural contexts in that period. SAFVEN will last 2 years and will be supervised by Professor Maria Pia Pedani at the Department of Asian and North African Studies.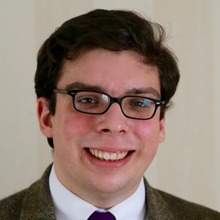 Thomas R.P. Coward – ILLR: Intellectual Life and Learning on Rhodes (168BC-AD44)
Thomas Coward holds a PhD from King's College London. He is currently a Term Assistant Professor of Classics at George Mason University. His main interests are Greek poetry and music, ancient scholarship, and fragmentary texts and authors. His research will demonstrate the pivotal and under-appreciated role of Rhodes in the knowledge economy of the Greco-Roman Mediterranean. It analyses all forms and participants of Rhodian intellectual life, and their impact and legacy. It shows the transformation of the island from a predominately economic and political power to a cultural one. His supervisor will be Prof. Ettore Cingano in the Department of Humanities.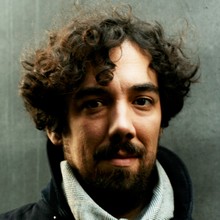 Carlos Vara Sánchez - ENAMARE: Enactive model of aesthetic experience through rhythm and entrainment
At Ca' Foscari, Carlos will study the aesthetic component of everyday perception. His dual background will allow him to use an interdisciplinary approach grounded on philosophy, but integrating research results from biology and neurosciences as well. Specifically, his project explores the interaction between environmental and bodily rhythms mediated by the phenomenon of entrainment. He aims to work on the elaboration of a model, which will use conceptual tools from the dynamic systems theory, to gain a better understanding on how we synch up to the world and its consequences. His tutor will be Professor Roberta Dreon of the Department of Philosophy and Cultural Heritage.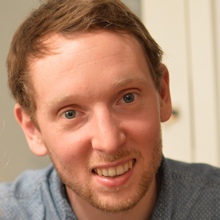 Pascal Bohleber – GOLD-ICE: Next generation analysis of the oldest ice core layers
Climate archives like polar ice cores allow us to study the dynamics of our earth system and thus to prepare better for future climate change. However, much is still to be learned from the oldest, and thinnest, ice layers of Antarctica- calling for analysis at unprecedented detail. Just-in-time to meet this challenge, the project will exploit Laser-Ablation Inductively-Coupled Plasma Mass Spectrometry (LA-ICP-MS) for novel ice core analysis at highest resolution. Previously untapped paleoclimatic evidence will be explored in deep polar ice core layers, through carefully avoiding misinterpretation of the high-resolution signals. This creates exciting new research opportunities, also within future ice coring projects. Pascal will work with Professor Carlo Barbante at the Department of Environmental Science, Informatics and Statistics.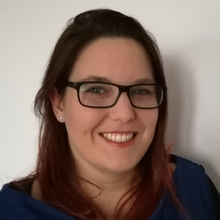 Elena Ghezzo – REFIND: Remote strategies for fossil finding: multispectral images and species distributional modelling applications for large-scale palaeontological surveys.
Elena Ghezzo is a vertebrate palaeontologist, specialized for the studies of European carnivorans. Shewill go to the University of Oregon, at Eugene, for two years and then will return to Venice. She will define a standard for the computed analyses of multispectral satellite images with hight resolution, in order to find fossils of mammals, extinct whales and dinosaurs, exposed on the desert surfaces. Moreover, she will apply new geographical tools for reconstruct the palaeoranges of extinct species. Her tutor will be professor Stefano Malavasi of the Department of Environmental Sciences, Informatics and Statistics.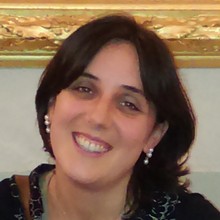 Caterina Tarlazzi – NATURA: Reassessing Realism over Universals in the Time of Peter Abelard
Caterina is a historian of philosophy specialising in the medieval Latin tradition. Her research combines an interest for logic and metaphysics with an interest for manuscript unpublished sources. After studying in Padua, Cambridge, and Paris, she was British Academy Postdoctoral Fellow at the University of Cambridge and a Research Associate of St John's College (Cambridge) for three years, before joining the ERC Consolidator Grant "9SALT. Reassessing Ninth Century Logic: A Synchronic Approach to the Logical Traditions" at Universität Wien (PI: Christophe Erismann). She was then awarded a four-year FNS Ambizione Fellowship at the Département de Philosophie, Université de Genève. For her MSCA, she will work at the University of Notre Dame, Indiana, and Department of Philosophy and Cultural Heritage of Ca' Foscari, where she will be supervised by Richard Cross and Marco Sgarbi respectively. She will investigate realist theories of genera and species from the 12th-century on the basis of mainly unpublished sources, exploring their relations to both Peter Abelard's thought, and contemporary essentialism.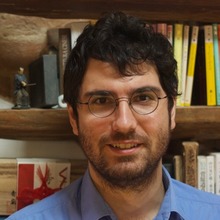 Edoardo Gerlini – WHEREAL: World Heritage and East Asian Literature – Sinitic writings in Japan as Literary Heritage
.
Edoardo Gerlini's Global Fellowship envisages a two-year outgoing phase at Waseda University and one year at Ca' Foscari University, Department of Asian and North African Studies, under the supervision of Professor Bonaventura Ruperti. His research focuses on pre-modern texts of Japanese literature, in particular the so called Sinitic or Sino-Japanese writings, that constitutes an important part of the shared cultural heritage of East Asia, where Classical Chinese was the language of culture and diplomacy of the East Asian sub-continent, at least until the 19th century. The aim is to formulate a new definition of 'literary heritage' as an alternative to the dichotomy of tangible/intangible cultural heritage by UNESCO, through an interdisciplinary approach comparing the different debates on ownership and authorship.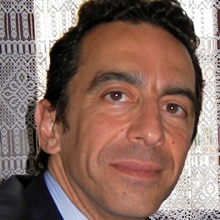 Andrea Berardi – EUTERPE: EUropean TERm Premium Estimation
The project addresses a very relevant issue for policymakers, which consists in identifying in real time some unobservable variables that determine the movements of interest rates. In particular, the research focuses on the estimation of the term premium, a measure of the investors' perceived risk of holding government bonds. The purpose of the project, which will be carried out at the Department of Economics under the supervision of professor Monica Billio, is to implement an innovative system that can equip the European policymakers with a novel analytical tool for their monetary policy decisions and that has various applications in the financial industry. Andrea Berardi, a former professor of quantitative finance, restarts his academic career after a break as financial manager in the Swiss pharma industry.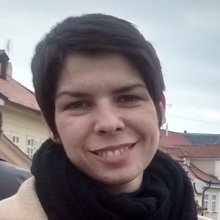 Nicole Tabasso – ION: Information Diffusion on Networks
Nicole Tabasso will carry out her two-year project at Ca' Foscari University, Department of Economics, under the supervision of Prof. Sergio Currarini. Her project looks at what drives the spread of rumours, and why they appear to be so difficult to eradicate. The particular focus is on the role that interaction patterns between people play – people are part of a network of communication, and who talks to whom, and how often, plays a crucial role in the spread of information, both true and false. By increasing our understanding of what factors benefit the spread of rumours and misinformation, my project aims to help in the fight against digital mass misinformation, which causes serious harm all over the world.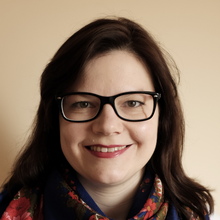 Anna Rosinska - MAJORdom: Intersections of class and ethnicity in paid domestic and care work: theoretical development and policy recommendations based on the study of 'majority workers' in Italy and in the USA
Thanks to her Global Fellowship, Anna Rosinska will spend two years at the University of Massachussetts and one year at Ca' Foscari, in the Department of Philosophy and Cultural Heritage, under the supervision of prof. Sabrina Marchetti. MAJORdom is about paid domestic and care workers (cleaners, nannies, elderly care givers) who are members of ethnic and/or racial MAJORity in a given country. These workers are overlooked in the debates that focus on minorities and migrants in this sector. They will be studied in the USA and in Italy, where their role is growing recently. In the course of the project the Fellow will interview workers, their employers and experts, as well as conduct statistical data and policy analysis. The results will help us understand the role of gender, race, ethnicity and class in contemporary inequalities.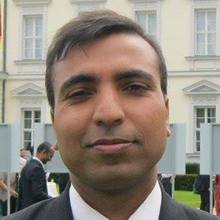 Animesh Gain - SECurITY: Social-ECological Interdependencies in TransboundarY water resources systems.
Being a recipient of Outstanding Young Scientist Award of European Geosciences Union (EGU) and Alexander von Humboldt fellowship, currently he is working at Kiel University, Germany, within the cluster of excellence, 'the Future Ocean'. For his Marie Curie Global Fellowship, he will be working on assessment of human-water interdependencies of international river basins, with an aim to enhance transboundary cooperation. During the outgoing phase, he will be working at Massachusetts Institute of Technology (MIT) for two years, with Prof. Susskind (Environmental Policy & Planning Group) and during return phase at Ca' Foscari with Prof. Giupponi (Department of Economics).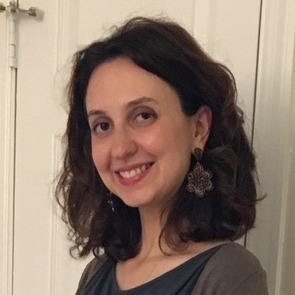 Carlotta Minnella - SWP: Shaming States: Social Sanction and State Behaviour In World Politics
Carlotta Minnella will carry out her research for two years at Duke University and will return to Ca 'Foscari - Department of Philosophy and Cultural Heritage – during the third year, under the supervision of Prof. Matteo Legrenzi. This project is situated within the remit of International Relations theory and will analyse the reaction of state elites, bureaucracies and public opinion to international naming and shaming practices in the fields of human rights and counter-terrorism, civilian protection in war, and concerns for global status and standing in the international arena. Some of the research questions the study aims to answer are: why are certain states sensitive to shame while others are not? Are state elites more sensitive to naming and shaming campaigns than a country's public opinion? Does the source of the shaming matter?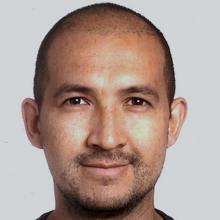 Alexander Araya - RIGHTS UP: The right to the city and the ambivalence of tourism: a comparative approach to media discourses and social movements' dissent in Venice, Amsterdam and Barcelona.
Alexander is a researcher, freelance sociologist and media advisor from Costa Rica, who will spend two yeard at theDepartment of Linguistics and Comparative Cultural Studies, under the supervision of Professor Francesca Coin. His project will focus on the right to the city, observing the ambivalent role of tourism and following protests and social movements that claim access to their city and its resources—mainly in Venice, Amsterdam and Barcelona. The expected results are a better comprehension of the needs of European local communities with impact at policy-making levels.
Marie Curie fellows at Ca' Foscari University (copy 2)
2016
Marie Curie fellows at Ca' Foscari University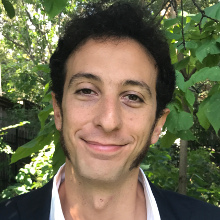 Damiano Acciarino - ATRA: Atlas of Renaissance Antiquarianism
Outstanding scholar of Italian literature who obtained his doctoral degree at Ca' Foscari, Damiano will go to the University of Toronto, Canada for two years, and then return to Venice to fulfill his research objectives. He will implement the digital atlas of ancient studies of the Renaissance, connecting documents that are currently difficult to relate and thus opening new research opportunities on the history of thought and the evolution of European civilization. His tutor will be Professor Riccardo Drusi of the Department of Humanities.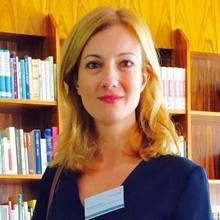 Beatrice Daskas - MYRiCE: The church of the Holy Apostles at Constantinople: the MYth and its Reception across the Centuries
Byzantine scholar with competencies in philology and history, she will carry out her research project at Ca' Foscari after a research experience at the Ludwig-Maximilians University of Monaco of Bavaria. She is currently a visiting scholar at the Institute for Iranian and Persian Gulf Studies at Princeton University. She will be studying the cultural history of Byzantium and its reflections through the centuries, focusing on the Church of the Holy Apostles in Constantinople and its symbolism. She will also compare her research results with another monument which has carried messages over the centuries: the Basilica of San Marco in Venice. Her tutor will be Antonio Rigo, professor at the Department of Humanities.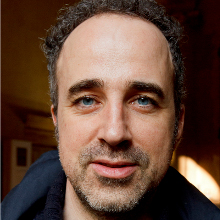 Matteo Bertelé - GYSIART: A cultural history of comparative art practices and receptions in Cold War Europe (1945-1991)
He was awarded his graduate and doctoral titles at Ca' Foscari, where he now teaches Russian and European History of Art. The Marie Curie Fellowship will take him to the University of California at Santa Barbara, to study the impact of art on culture and society during the Cold War, in particular regarding the two German Republics, Yugoslavia, the Soviet Union and Italy. He will carry out his research thanks to the collections of the Getty Research Institute and of the Wende Museum in Los Angeles. His tutor will be Professor Silvia Burini of the Department of Philosophy and Cultural Heritage.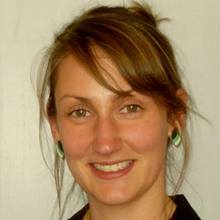 Elise Franssen - RASCIO: Reader, Author, Scholar in a Context of Information Overflow. How to master and manage knowledge when there is too much to know?
After her Phd in Arabic literature in Liege, Belgium, she will come to Ca' Foscari University to study al-Safdī, an intellectual of the Mammelucco period (1250-1517). Examining and digitizing the list of his works and annotated manuscripts, she will re-build a crucial part of the cultural life of the period. Her tutor will be Professor Antonella Ghersetti, at the Department of Asian and North African Studies.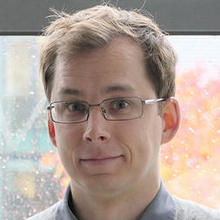 Pauli Lappi - MILO: Mining, Lobbying and Efficient Environmental Policy
He carries out his research activities at the University of Helsinki; thanks to his project he will work at the Department of Environmental Sciences, Informatics and statistics of Ca' Foscari for two years, under the supervision of Professor Carlo Carraro. MILO investigates environmental policy from the economics viewpoint with a focus on polluting exhaustible resource production. MILO has two research objectives. First, it will analyze the properties of the economically optimal environmental policy targeted at exhaustible resource production, and second, it will study the properties of the policy instruments when the policy-making is affected by lobbying.
---
Ca' Foscari Alumni in Europe and in the World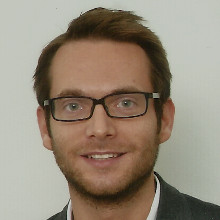 Daniele Vecchiato - VehmeLit: Legal Cultures and Literary Trials in the Age of Goethe
Daniele Vecchiato got a Ph.D in Germanistic in a joint Ph.D programme with the Humboldt University in Berlin. He was awarded various research fellowships in Germany and in 2015 he received the Ca' Foscari Research Award for Ph.Ds. Thanks to the Marie Curie European Fellowship, he will study at King's College London, to investigate the reasons behind Vehmic's secret court in German literature between XVIII and XIX centuries, from both a comparative and an interdisciplinary point of view.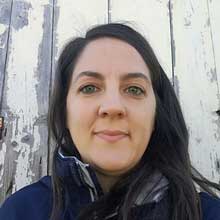 Deborah Nadal - AREE: The Social Anthropology of Rabies Epidemiology and Elimination
After getting a Bachelor's and Master's Degree from Ca' Foscari, she obtained a Ph.D. at the University of Verona in 2014 and in 2016 she was awarded a Marie Curie Global Fellowship. Her project, "SAREE", is focused on rabies in rural India: her study will combine anthropology, epidemiology and medicine methods, in order to better understand this serious but overlooked illness and to identify culturally convincing strategies to contain it. She will be working under the supervision of professor Cleveland in Glasgow (UK) and professor Rabinowitz in Seattle (USA).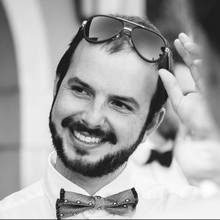 Francesco Piraino - SufisEthics&Politics
Francesco Piraino will study the role of Sufi confraternities in the political areas between Europe and Maghreb (Belgium, France, Morocco and Algeria). Some of these confraternities are actually playing a key role in the cultural, social and political mediation process. His research will take place at KU Leuven University in Belgium. He graduated from Ca' Foscari University in Philosophy, in Sociology at the University of Padua, and obtained a joint Ph.D. in Sociology at Pisa's Scuola Normale Superiore, in collaboration with the EHESS in Paris. He also had the chance to be visiting researcher at the Universities of Lund (Sweden), Aarhus (Denmark) and Cape Town (South Africa). Since 2016, he has been a consultant for the Centre for Comparative Studies of Cultures and Spiritualities at the Giorgio Cini Foundation.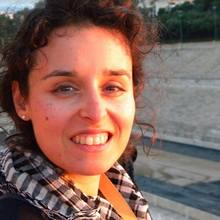 Alice Equestri - Renaissance Idiocy: Representing Idiocy and Intellectual Disability in Early Modern English Literature, 1500-1640
Ca' Foscari research fellow Alice Equestri has been awarded a Marie Curie European Fellowship in the call 2016. Her project will give her the chance to spend a research and training period at University of Sussex, Brighton, in the United Kingdom. She will be working there under the supervision of professor Andrew Hadfield, an expert of early modern English literature.
2015
Marie Curie fellows at Ca' Foscari University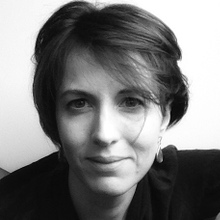 Alessandra Gilibert - COMPUS: Civic community and public space in the ancient Near East. The case of Hittite Anatolia at the end of the Late Bronze Age (14th-13th centuries BCE)
Alessandra Gilibert studies the relationship between public space and political life in the ancient Near Eastern city, with the city of Hattusha, capital of the Hittite Empire, as case-study. The project COMPUS uses a multi-level, computer-aided methodological toolbox to extract social meaning from ancient urban design, reconstruct the political dimension of urban space, and find out how past communities generated places of gathering, negotiation, and dissent. The biennial research is located at Ca' Foscari Department of Humanities, under the supervision of Lucio Milano, full professor of Ancient Near Easter History at our University.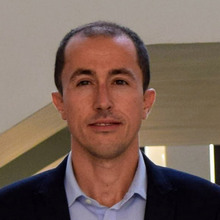 David García-León - WATER DROP - Droughts and Water Scarcity in the EU: Economic Impacts, Adaptation, Policy Implications and Integrated Assessment Modelling.
David is an Environmental Economist from Spain; his project will be carried out at the Department of Environmental Science, Informatics and Statistics under the supervision of Prof. Antonio Marcomini. WATER DROP will investigate drought risks and water scarcity in Europe, which are expected to intensify as a result of climate change, seeking to measure the economic impacts of agricultural droughts at the geographically finest level, using high-resolution agricultural and satellite data. It will also assess the evolution of the relation between drought stress and agricultural production over time, quantifying the presence of adaptive behaviour to climate change. The results of this project will help policymakers and relevant stakeholders to design more efficient early warning and drought mitigation tools.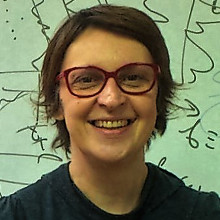 Suzana Blesic - CLARITY: Uncovering information in fluctuating CLimate systems: An oppoRtunity for solving climate modeling nodes and assIst local communiTY adaptation measures
Suzana Blesic is an associate research professor at the Institute for Medical Research in Belgrade. She holds a PhD in theoretical physics, finished a post-doc at CNRS Marseilles and has worked in laboratories in Sweden and Japan. CLARITY intends to use valuable information from fluctuations in climate records to analyze, interpret and incorporate into Bayesian modelling strategies the observed, reconstructed and simulated climate data, in order to obtain projections that can be of assistance to community needs. The supervisor of this research is Angelo Rubino, professor of Oceanography, Meteorology and Climatology at the Department of Environmental Sciences, Informatics and Statistics.
Further information: CLARITY website; Participant Portal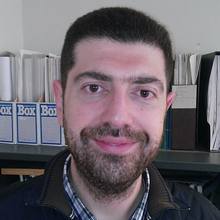 Panagiotis Ch. Athanasopoulos - TASTGCEP: Thomas Aquinas' Summa Theologiae Ia IIae translated by Demetrius Cydones and Bessarion's incomplete Compendium of the translation – A Critical Editio Princeps
Panagiotis Athanasopoulos prepared his Doctoral Dissertation at the Department of Philology, University of Ioannina, Greece. Since 2013 he is a research collaborator of the "Thomas de Aquino Byzantinus" international research project (Laboratory of Arts, University of Patras – Hellenic Institute, Royal Holloway, University of London). His project aims to provide scholarship with critical editions of the Byzantine translations of some of Aquinas' writings and, thus, to contribute to the research on the relations between the Catholic and Orthodox theological and intellectual traditions.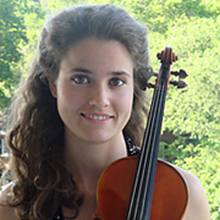 Pervinca Rista - GoldOpera: Carlo Goldoni and Europe's New Opera Theatre
Pervinca Rista, researcher and professional musician, will study the evolution of Classical opera to shed light on the important innovations in musical theatre introduced by Venetian playwright and librettist Carlo Goldoni. The project ultimately aims to create the basis for the restoration, publication, and performance of historical operas that have vanished from the traditional repertoire, to bring to a larger public new knowledge of a form of art that had a global impact, and therefore a deeper understanding of our shared cultural heritage. Her supervisor will be Pier Mario Vescovo, at Ca' Foscari Department of Philosophy and Cultural Heritage.
Enrico Emanuele Prodi - ASAGIP: Ancient scholarship on archaic Greek iambic poetry
Enrico Emanuele Prodi holds a D.Phil. from Oxford. He is currently in the 4th year of a Research Fellowship at Christ Church, Oxford. His main research interests are papyrology, archaic Greek lyric, and ancient scholarship on archaic and Classical literature. His research will be devoted ancient scholarship on archaic iambic poetry, chiefly Archilochus and Hipponax, from the fourth century BC to the twelfth AD. Systematic investigation of all available sources will allow its history, characteristics, transmission, and use to be examined. The project 'ASAGIP: Ancient Scholarship on Archaic Greek Iambic Poetry' will be supervised by Prof. Ettore Cingano in the Department of Humanities.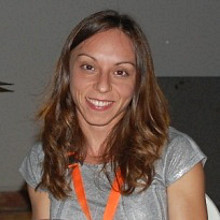 Xanthi Penteli - SCouT: Sparse Composite Likelihood Inference in Count Time Series
Xanthi Pedeli got her PhD in Statistics at the Athens University of Economics and Business. Her curriculum includes professional experience in both the academia and the private sector, research activities related to both theoretical and applied statistics and involvement in a number of European research projects. At Ca' Foscari University, she will work on the simultaneous order selection and estimation of autoregressive and moving average terms in count time series models, with the aim of supporting statistical methods for public health surveillance and detection of disease outbreaks. SCouT will be supervised by Prof. Cristiano Varin in the Department of Environmental Sciences, Informatics and Statistics. Website: https://scout-eu-project.weebly.com/
---
Ca' Foscari Alumni in Europe and in the World
Olivia Casagrande - MAPS-URBE: The invisible city - Mapuche mapping of Santiago de Chile
Graduated at Ca' Foscari in Cultural Anthropology, Ethnology and ethnolinguistics, after the award of a PhD (Doctor Europaeus) at the University of Verona, Olivia Casagrande obtained a Global Fellowship at the University of Manchester, with a period of research and training in Santiago, Chile. Her project aims to explore the artistic and cultural reality of the younger generations of Mapuche indigenous people within the urban context of the capital. Through a collaborative methodology that includes participatory mapping and storytelling, she will analyze the indigenous experience of the city and the links with the ancestral territory in the south of the country.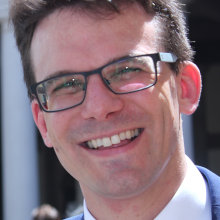 Franco Luciani - SPES: Servi Publici: Everybody's Slaves
After receiving a PhD from Ca' Foscari University of Venice in 2011, Franco Luciani was a postdoctoral fellow at the University of Neuchatel (Switzerland), Ca' Foscari University and the University of Trento. Thanks to the SPES project, Franco is moving to Newcastle University in the UK to embark on a full-scale study of the role of public slavery in the Roman world. The SPES project sets out to provide a full-scale reconsideration of the position of public slaves in the Roman economy and society through a multidisciplinary and comparative study.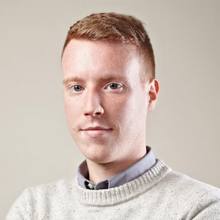 Michele Costola - EARLINESS.eu: European early warning system for systemic risk
Michele Costola will study the implementation of a new European early warning system, able to identify and signal economic vulnerabilities in order to allow policy makers to intervene in a timely manner. The project is called EARLINESS.eu - European early warning system for systemic risk and its aim is to implement a EWS for systemic risk to prevent and mitigate financial instability by exploiting the linkages among the financial markets and the real economy. EARLINESS.eu will be implemented at the House of Finance - SAFE Institute (Sustainable Architecture for Finance in Europe) at the Goethe University in Frankfurt with a secondment period at the European Central Bank.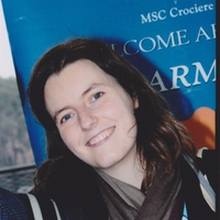 Alessia Castagnino - TransIt: Translating science in the long Italian Eighteenth-Century. The role of translators and publishers as "cultural mediators" (1760-1790s)
PhD in European Social History at Ca' Foscari University, at present works as post-doctoral researcher at the University of the Republic of San Marino. Her Marie Curie Fellowship at the European University Institute (Department of History and Civilization, Florence), will analyse the role of translators and publishers as "cultural mediators" (1760-1790s). This project is conducted under the supervision of prof. Ann Thomson and is focused on the strategies of translation of English and French scientific works in Italy during the last decades of the Eighteenth-Century. The aim is to reflect on the role played by translators and publishers and on the idea that translations were a lens through which to analyse the quality of the dissemination and reception of European scientific culture in the Italian peninsula.
2014
Marie Curie fellows at Ca' Foscari University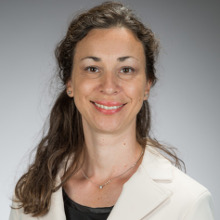 Valentina Ciciliot - CAT-CAM: The Catholic Charismatic Renewal (CCR): an Historical Analysis Between US and Europe
Valentina Ciciliot will explore how globalization and the interaction between different religious cultures have been crucial to the Christian confessions in the modern world. The project CAT-CAM implies a period of research at the University of Notre Dame Du Lac (USA) and a reintegration period at Ca' Foscari University, in the Department of Linguistics and Comparative Cultural Studies. The supervisor is Giovanni Vian, Professor in History of Christianity and the Church. Through the analysis of new spiritual and religious forms, as Pentecostalism and new charismatic movements, Valentina will study the deep transformations affecting Christianity in Europe and in the rest of the world.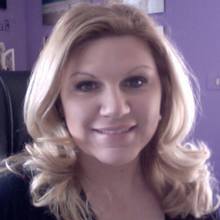 Maria Simona Morosin - NPA: Neurodidactics of Performing Arts: The Impact of Drama Teaching on Second Language Acquisition
Maria Simona Morosin joins Neuroscience, Education and Theater, investigating the impact of theater practice on language learning. She will base her research on the current understanding of Neuroscience of Education, dealing with cognitive brain functions such as thinking, memory, attention, emotions. The project "NPA - Neurodidactics of Performing Arts: The Impact of Drama Teaching on Second Language Acquisition" is a Global Fellowship which implies a three-year research at the University of Sydney and Ca' Foscari. Her supervisor is Paul Puppa, professor of Theater History at the Department of Philosophy and Cultural Heritage.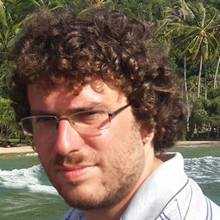 Ivan Franceschini - Chinese Labour: Shifting Dynamics of Chinese Labour in a Global Perspective
Ivan Franceschini will work in China, analysing perceptions and expectations of those who work in the 'world's factory', in reference to the future European investment in the country. "Chinese Labour - Shifting Dynamics of Chinese Labour in a Global Perspective" is the title of his project, which will last three years and will lead Ivan in Canberra, at the Australian Centre on China in the World. His supervisor is Professor Renzo Cavalieri, Professor of East Asian countries Law in the Department of Asian and North African Studies.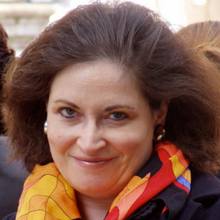 Veronica West-Harling - Family, Power, Memory: Female Monasticism in Italy from 700 to 1100
Veronica-West Harling, an historical medievalist, will study the religious who lived in Italians convents between 700 and 1100, with a comparative and interdisciplinary approach. The center of her research will be the relationship between female figures, religious beliefs and behavior, politics and society, with the aim of understanding issues rooted in our history and still open in modern society. "Family, Power, Memory: Female Monasticism in Italy from 700 to 1100" is the title of the two-year project that will be conducted under the supervision of Stefano Gasparri, Professor of Medieval History at the Department of Humanities.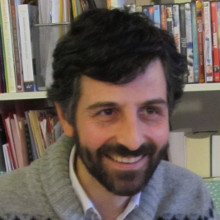 Teodoro Katinis - SPERONI: Sperone Speroni (1500-1588) and the Rebirth of Sophistry in the Italian Renaissance
Teodoro Katinis will analyse the singular figure of Sperone Speroni, a philosopher and scholar from Padua who lived in the sixteenth century. He will bring to the attention the interest of this intellectual for the Sophists, on whom he wrote in vernacular. The study of Katinis will last two years and is entitled "SPURS - Sperone Speroni (1500-1588) and the Rebirth of Sophistry in the Italian Renaissance". It will contribute to a broader international project on Aristotelianism in Italian Renaissance, funded by an ERC Starting Grant and led by Professor Marco Sgarbi of the Department of Philosophy and Cultural Heritage of Ca' Foscari, in collaboration with the British University of Warwick.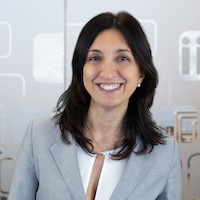 Arianna Traviglia - VEiL: Visualizing Engineered Landscapes: an archeological approach to unlock environmental resilience and sustainability in antiquity
VEiL project (Visualising Engineered Landscapes) investigates the processes and dynamics of ancient landscape engineering in order to inform models of sustainable practices for contemporary landscape management. Focused on the exceptionally well-preserved territory skirting Aquileia (Italy), one of the wealthiest and largest cities of the Roman Empire, this project integrates archaeological, historical, environmental and geospatial information to investigate the forms, impact and endurance of the complex Roman rural parcelisation system, known as Centuriation. To achieve this research agenda, Marie Curie fellow Arianna Traviglia, with the supervision of prof. Andrea Torsello, develops new methods based on Artificial Intelligence and Computer vision to automatically identify over aerial and satellite imagery the traces left from ancient territorial infrastructures that still survive in the organisation of the contemporary landscape.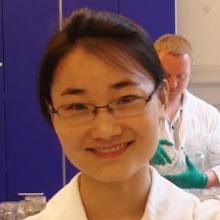 Chengfang Pang - NanoERA: Nanomaterials Ecological Risk Assessment: A study of the long-term effects and risks of nano scale Iron Oxide used in plastic composites in the acquatic environment
Chengfang Pang will analyze the behaviour of nanoparticles in the aquatic ferric oxide (n-Fe2O3), used in large scale in the dye for plastics. The aim will be to develop methods and data to predict the long-term effects of the use of this nanomaterial and related environmental risks. The project will last two years and will have as supervisor Antonio Marcomini, Professor of Environmental Chemistry and director of the Department of Environmental Sciences, Informatics and Statistics of Ca' Foscari.
---
Ca' Foscari Alumni in Europe and in the World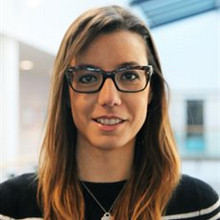 Mariachiara Barzotto - SkillUp: Skill development and firm upgrading to sustain the competitiveness of the EU manufacturing sector
Mariachiara Barzotto, lecturer at the Department of Economics of Ca 'Foscari, obtained the title of Doctor Europaeus in 2014. Mariachiara will explore paths that combine strategies of upgrading of enterprises with the development of skills to improve the competitiveness of European manufacturing industries. Her project 'Skillup - Skill development and upgrading firm to sustain the competitiveness of the EU manufacturing sector' is a European Fellowship that will allow the Researcher to carry out her research at the Birmingham Business School - University of Birmingham (UK) for a period of two years.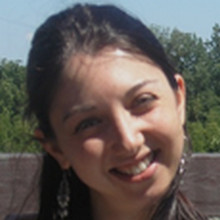 Chiara Fabbro - MaSCheNav: Mass Spectrometry-Based Chemoproteomic Profiling of Nav1.7, a Voltage-Gated Sodium Channel
Chiara Fabbro got the PhD title in Science and Technology Chemical and Pharmaceutical University of Trieste. After a Postdoc fellowship at the University of Namur (Belgium), she arrived at Ca 'Foscari as a Researcher at the DSMN, where she works on the synthesis of new materials for applications in art restoration. Thanks to the Marie Curie Fellowship she will work at Imperial College - London. Her project aims to study ion channels involved in the transmission of the pain signal, using techniques of chemoproteomics forefront, for the development of new therapies.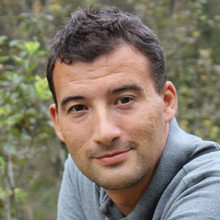 Marco Noè - SOCUPols: Supported organocatalysts and their applications in the upgrade of bioderived polyols
After a brief experience in the private sector, Marco Noè obtained the PhD title in Chemical Sciences at Ca' Foscari in 2012. With his project 'SOCUPols: Supported organocatalysts and their applications in the upgrade of bioderived polyols: desymmetrisation of glycerol to Obtain building blocks for fine chemicals and pharmaceutical production', he will work for two years ICIQ - Catalan Institute of Investigació Química. The main objective is to get new systems for the development of products derived from biomass, promoting the transition to renewable sources.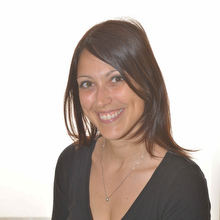 Laura Carnelos - PATRIMONiT: From Cheap Print to Rare Ephemera: 16th-Century Italian 'Popular' Books at the British Library
Expert in Book History and Library Science, she got her PhD in 2010 in Venice. After several scientific experiences between Ca' Foscari University and the University of Verona, thanks to her project PATRIMONiT she will carry our her research at the British Library (UK). Here she will explore some of the 16th century Italian texts which are not stored in any library of our country, considering the historical circumstances related to their survival and international circulation with a new highly interdisciplinary methodology.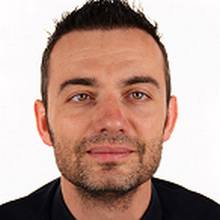 Daniele Morselli - EntreLab: The Entrepreneurial Laboratory for teacher training. A capability approach for entrepreneurship education in vocational education
Psychologist, he has worked as a clinician and educator in the Feuerstein Centre of Jerusalem for the rehabilitation of children with severe learning difficulties. In 2014, he got a joint PhD title in Cognitive Sciences and Education between Ca 'Foscari and the University of Melbourne. His doctoral research project involved a comparative model on Italian and Australian entrepreneurship training. EntreLab will develop a close partnership involving Helsinki and Ca 'Foscari University (as a partner), on the entrepreneurship training of teachers through an innovative methodology on technical and vocational training.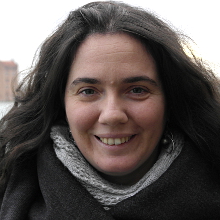 Laura Candiotto - EMOTIONS FIRST. Feeling reason: the role of emotions in reasoning
Laura Candiotto, Research Fellow in Theoretical Philosophy at Ca' Foscari, where she works with Prof. Luigi Vero Tarca, worked with Luc Brisson (CNRS, Paris Sorbonne) and presented the results of her research in important international conferences in France, Spain, Germany, Poland and Italy. Through her Marie Curie project she will undertake training and research at the University of Edinburgh, investigating the complex relationships between emotions and rationality, from ancient philosophy to contemporary epistemological theories, in order to put new scientific basis for the study of embodied, located and extended cognition.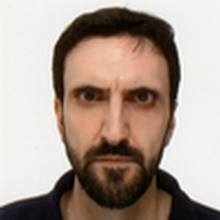 Alessio Sopracasa - Digiseal: Byzantine seals in a digital age: new tools for European research
Alessio Sopracasa is an associate member of the 'Centre de recherche et d'Histoire de Byzance Civilisation' and holder of PhD title in Byzantine history at the Université de Paris IV Sorbonne, achieved in co-supervision with Ca' Foscari. He spent a long period of research and teaching in Paris and for many years he devoted himself to the study of economic history and commerce in the Eastern Mediterranean area. At the same time, he developed a deep interest in the Byzantine sigillography that, along with 'Digital Humanities', is the basis of DigiSeal, which will take place at the King's College - London. Thank DigiSeal, in fact, he will will join sigillography with the language TEI-XML, creating a large body of digital Byzantine seals, which will set a new standard and will provide new evidence and new tools for the development of further research in many other sectors.
2012
Marie Curie fellows at Ca' Foscari University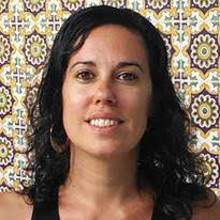 Viviana Re - Bir Al-Nas: Bottom-up integrated approach for sustainable groundwater management in rural areas
Research fellow at Ca' Foscari University Venice, Department of Molecular Sciences and Nanosystems Viviana was awarded in 2012 a Marie Curie IOF. Her project, Bir Al-Nas, covers the multidisciplinary study of the quality of groundwater in the area of Cap Bon (North Tunisia). Bir Al-Nas will be developed for the first two years in Tunisia, at the National School of Engineering of Sfax and in the third year at Ca' Foscari University at the Department of Science molecular and nano-systems. Contact: re@unive.it
---
Ca' Foscari Alumni in Europe and in the World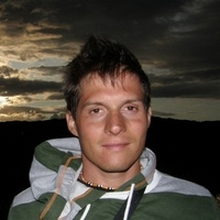 Mauro Masiol - CHEERS: "Chemical and Physical Properties and Source Apportionment of Airport Emissions in the context of European Air Quality Directives"
Mauro holds currently a PhD in Environmental Sciences at Ca' Foscari University, Department of Environmental Sciences, Informatics and Statistics. Awarded in 2013 of a Marie Curie Fellowship, he will be hosted by the University of Birmingham (UK) to implement his project CHEERS. The project focuses primarily on the determination of the impact of aircraft emissions upon particulate matter concentrations and on the fine particulate matter (PM2.5) source apportionment to quantify the impact of aircraft, road traffic and other airport emissions upon local air quality. Contact: masiol@unive.it
2011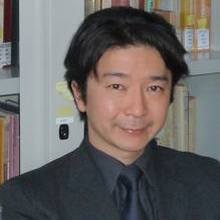 Toshio Miyake - BETWATE: Beyond "the West" and "the East": Occidentalism, Orientalism and self-Orientalism in Italy-Japan Relations
Currently adjunct lecturer in Contemporary Japanese society at Ca' Foscari University, Department of Asian and North African Studies, Toshio was awarded of a Marie Curie Fellowship in 2011. His project BETWATE, investigated the reasons of the reciprocal popularity of Italy and Japan, by focusing on mutual discourses and practices regarding "Japan" and "the East" in Italy, and regarding "Italy" and "the West" in Japan, respectively. Contact: miyake@unive.it
Last update: 13/02/2020