FASAN Marco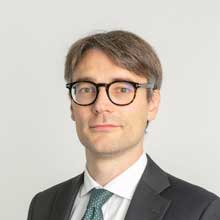 Esiti appello del 11/01/2021 del corso CONTABILITA' FORENSE E SUPPORTO AL CONTENZIOSO - [EM4057] (179478)
Published on 17/01/2021
In allegato i risultati del primo appello.
Gli studenti sono pregati di comunicare via mail al docente l'accettazione o rifiuto del voto.
L'esame è visionabile durante i prossimi ricevimenti
Esiti appello del 15/01/2021 del corso ADVANCED MANAGEMENT CONTROL - [EM4042] (178754)
Published on 16/01/2021
Please find in the attachment the list of students that passed the written exam and therefore are admitted to the oral exam, which will be held at the following Zoom link:
https://unive.zoom.us/j/89409994631
ID riunione: 894 0999 4631
Passcode: ZLuE3d
Students who have questions about their written exam can log in at the same link after the end of the oral exams (around 5.30pm), or they can ask info during any office hour.
Ricevimenti - Office hours
Published on 01/01/2021
Il prossimo ricevimento si terrà il 21 gennaio a partire dalle ore 13.15. Gli studenti dovranno prenotarsi inviando una mail al docente
Next office hours is scheduled by Jan 21, at 1.15pm. Please send me an e-mail to book a slot
Il ricevimento si terrà via Zoom
Marco FASAN is inviting you to a scheduled Zoom meeting.
Topic: Marco FASAN's Personal Meeting Room
Join Zoom Meeting
https://unive.zoom.us/j/5740266049
Meeting ID: 574 026 6049
Passcode: 1T2nc1

follow the feed