FASAN Marco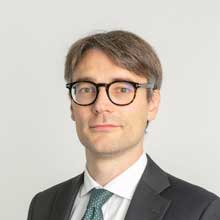 Proposte di tesi
Published on 23/02/2021
Il docente è disponibile a valutare proposte di tesi esclusivamente durante le apposite finestre previste dal dipartimento di management per la proposta di tesi. Gli studenti sono quindi invitati a contattare il docente in tale periodo.
Ricevimenti - Office hours
Published on 01/02/2021
Il prossimo ricevimento si terrà il 17 febbraio a partire dalle ore 10.30. Gli studenti dovranno prenotarsi inviando una mail al docente
Next office hours is scheduled by Feb 17, at 10.30 am. Please send me an e-mail to book a slot
Il ricevimento si terrà via Zoom
Marco FASAN is inviting you to a scheduled Zoom meeting.
Topic: Marco FASAN's Personal Meeting Room
Join Zoom Meeting
https://unive.zoom.us/j/5740266049
Meeting ID: 574 026 6049
Passcode: 1T2nc1

follow the feed