FASAN Marco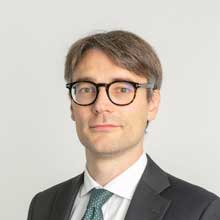 1. CURRENT POSITION
Associate Professor, Department of Management, Ca' Foscari University of Venice
2. EDUCATION
LUISS Guido Carli Ph.D. in Management (2009 - 2012)
The University of Miami Visiting Ph.D. (spring semester A.Y. 2010-2011)
Ca' Foscari University Master Degree "Consulenza Aziendale" (2006 - 2008)
Harvard University Program on Negotiation (spring A.Y. 2007-2008)
Ca' Foscari University Bachelor Degree "Revisore dei Conti e Giurista d'Impresa" (2003 - 2006)
3. RESEARCH
3.1. Areas of interest
Accounting, corporate governance, sustainability.
3.2. Research awards
American Accounting Association, Ethics research symposium: best research award (AAA Washington 2018) for the paper "Living up to your codes? Corporate codes of ethics and implied cost of capital", with Giorgio Gotti (UTEP) and Duong Hong (University of Salisbury);
Department of Management, Ca' Foscari University: premio alla ricerca 2018
American Accounting Association, Management Accounting Section: best paper award (AAA Chicago 2015) for the paper "Is Corporate Social Responsibility an agency problem? Evidence from CEO turnovers", with DJ Nanda (University of Miami) and J Barrios (University of Chicago Booth School of Business);
AIDEA: best paper award for young researcher (AIDEA Piacenza 2015) for the paper "Drivers of Fair Value Choice under IFRS in the Anglo-Saxon and Continental European context".
3.3. Invited guest speaker
Waseda University, Tokyo
Aoyama Gakuin University, Tokyo
Tulane University, New Orleans
Ludwig-Maximilians-Universitat (LMU), Munich
Universidade de Sao Paulo (USP), Sao Paulo
ISCTE, Lisboa
3.4. Editorial committee
Member of the Editorial Board of the Journal of the International Accounting Research (JIAR)
4. TEACHING
4.1. @ Ca' Foscari
Forensic Accounting and Litigation Support, Management Accounting, Corporate Governance.
4.2. @ Other universities and institutions

LUISS Business School, University of Texas at El Paso (UTEP), Ecole Superieure de Commerce (EDC), Universidade de Sao Paulo (USP), Fondazione CUOA, Ca' Foscari Challenge School, Venice International University (VIU), numerous other programs.
4.3. Scientific coordination
Coordinator of the master in Risk Management, Internal Audit & Fraud (RIAF), Ca' Foscari
5. OTHER APPOINTMENTS / MEMBERSHIP

Co-Editor of the European Accounting Association (EAA) newsletter
Faculty, PhD in management, Ca' Foscari
Chair of the organizing committee of the Journal of International Accounting Research (JIAR) conference (Venice, 2018)
Iscritto all'Albo dei Dottori Commercialisti ed Esperti Contabili di Venezia
Expert witness
Ultima modifica: 10/05/2020
Le informazioni riportate sono state caricate sul sito dell'Università Ca' Foscari Venezia direttamente dall'utente a cui si riferisce la pagina. La correttezza e veridicità delle informazioni pubblicate sono di esclusiva responsabilità del singolo utente.