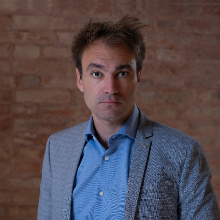 Office hours
Office hours
Department of Economics
Studio E.208, plesso E (Mulino), second floor, Campus San Giobbe, Venezia
Office hours are held on Wednesdays 12-13 pm (CET)
Students must contact the Professor via e-mail no later than two days before the appointment.
Thesis supervision
The teacher is available for supervising master's theses in the following subjects: Commercial Tourism Law (also in English) and Data Protection Regulation.
The subjects of master's theses always derive from a discussion with the teacher, but interested students are invited to propose some topics. For a list - sample only - see as it follows:
- Tourism Business Law: residential tourism, real estate sharing economy, platform economy, new forms of hospitality and e-tourism, vacation rental, package tours, ...
- Data Protection Regulation: privacy enhancing technologies, data subject's rights enforcement, collective redress and data protection, AI system and data protection, cookies and tracking tools, ...

follow the feed