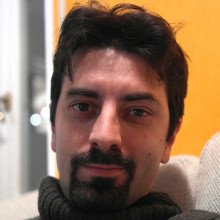 Activities and research skills
General information
Scientific sector (SSD)

SISTEMI DI ELABORAZIONE DELLE INFORMAZIONI [ING-INF/05]
Settore Scientifico Disciplinare (SSD) affine

SISTEMI DI ELABORAZIONE DELLE INFORMAZIONI [ING-INF/05]
Geographic areas in which the research experience mainly applies

Internazionale: Europa, America Settentrionale, America Latina
Known languages

Italiano (scritto: madrelingua parlato: madrelingua)
Inglese (scritto: avanzato parlato: avanzato)
Spagnolo (scritto: avanzato parlato: avanzato)

Participation in editorial boards of scientific journals/book series

I am in the editorial board of Wiley "Transactions on Emerging Telecommunications Technologies" and "Security and Privacy" journal. Between 2016 and 2018 I was in the Editorial Board of Wiley "Wireless Communications and Mobile Computing".
TPC in several conferences including top conferences in the networking area, such as: IEEE INFOCOM (2019, 2020), IEEE ICDCS (2018), IFIP Networking (2018, 2020-2022); and several other relevant conferences, such as IEEE Globecom (2008-2009, 2016-2022) IEEE ICC (2009, 2011), IEEE/IFIP WONS (2012, 2016).
Areas and research fields

Area: Informatica Linea: INFORMATION SYSTEMS

Research skills
Studio, modellazione e design di reti wireless distribuite

Description:

Study, modelling and design of wireless distributed networks

Keywords:

Computer engineering, Wireless systems, Internet technology

ATECO code:

[61.10] - telecomunicazioni fisse
Design di reti di trasporto wireless per tecnologie 5G e oltre.

Description:

Design of backhaul wireless networks for 5G and beyond.

Keywords:

Computer engineering, Internet technology, Networks beyond 3G

ATECO code:

[61.20] - telecomunicazioni mobili
Studi interdisciplinari, socio-tecnologici, di privacy e sicurezza.

Description:

Interdisciplinary studies on socio-technical subjects, privacy and security.

Keywords:

Health telematics, Science communication, Systems networks

ATECO code:

[61.90.9] - altre attività connesse alle telecomunicazioni
Completed and pending researches
Analysis of Backhaul networks based on Quantum Key Distribution

SSD:

ING-INF/05

Other members of the research group:
Analysis of the performance of Digital Contact Tracing applications

SSD:

ING-INF/05
Design and study of Robust 5G Network topologies

SSD:

ING-INF/05

Other members of the research group:
Performance and Design of Wireless Mesh Networks

SSD:

ING-INF/05

Other members of the research group:
Funds
Internet Citizen Science: ICS

Funding body:

Ateneo

Type:

Progetti di Ateneo

Role in the project:

NS

Starting date:

Year: 2020 Length in months: 24
IoF: Internet on FIRE

Funding body:

H2020

Type:

H2020 - Industrial Leadership - LEIT

Role in the project:

SB

Sito di progetto:

https://iof.disi.unitn.it/

Starting date:

Year: 2019 Length in months: 6