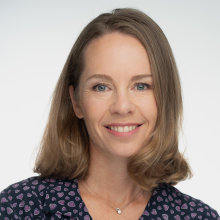 RIGGS Ashley Merrill
Position

Researcher
E-mail
Scientific sector (SSD)

LINGUA E TRADUZIONE - LINGUA INGLESE [L-LIN/12]
Website

www.unive.it/persone/ashleymerrill.riggs (personal record)

Office hours
Office hours (in person or online) 2021/22: Tuesdays 16.00.
Please book a slot in advance by sending me an email.
N.B. UPDATE office hours JULY 2022:
There will be no ricevimento on 12 July. It is replaced by office hours on Monday 18 July (by appointment).
The last day of office hours for this academic year will be on Tuesday 19 July. Remember that you need to book a slot in advance.

follow the feed