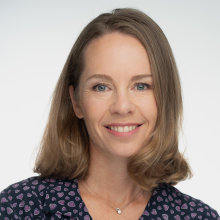 RIGGS Ashley Merrill
Position

Researcher
E-mail
Scientific sector (SSD)

LINGUA E TRADUZIONE - LINGUA INGLESE [L-LIN/12]
Website

www.unive.it/persone/ashleymerrill.riggs (personal record)

Office hours
Office hours (in person, Palazzo Cosulich) 2022/3
Please book a slot in advance by sending me an email.

Office hours, January:
Tuesday 31st 10:30-12:30

Office hours, February:
Tuesdays, 16:00-18:00

Students who would like their final thesis supervised should contact the professor at least 4 (bachelor's degree) or 6 (master's degree) months in advance. Only theses that are followed regularly by the professor (regular submission of work by the student) and completed minimum 3 weeks to one month from the date for uploading will be accepted.
follow the feed