BASSO Antonella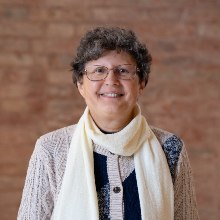 Dipartimento di Economia - Department of Economics
Studio 104 al primo piano del plesso C - San Giobbe.
MERCOLEDì dalle 14:00 alle 17:00
Il ricevimento si svolgerà utilizzando Zoom; allo studente è richiesto di inviare al docente la richiesta di prenotazione del ricevimento tramite mail.
WEDNESDAY 2 pm - 5 pm CET
Office hours will be held remotely via Zoom; students are asked to make an appointment by sending an e-mail to Professor Basso.