TUNDO Pietro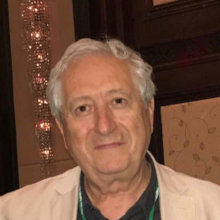 CURRICULUM VITAE
PIETRO ROSARIO TUNDO
Professore Ordinario di CHIMICA ORGANICA, Università "Ca' Foscari" VENEZIA
Dipartimento di SCIENZE AMBIENTALI, INFORMATICA E STATISTICA
Cattedra UNESCO Unitwin No. 731 "Green Chemistry", 12/2005 --/--
ANZIANITÀ NEL RUOLO DI PROFESSORE DI I FASCIA 30/10/1986
POSIZIONI RICOPERTE PRECEDENTEMENTE NEL MEDESIMO ATENEO O IN ALTRI:
dal 01/08/1980 Professore II Fascia Università degli Studi di TORINO
dal 30/10/1986 Professore I Fascia Università degli Studi di MESSINA
dal 01/11/1989 Professore I Fascia Università "Ca' Foscari" VENEZIA
RESPONSABILITÀ SCIENTIFICA PER PROGETTI DI RICERCA INTERNAZIONALI E NAZIONALI
PRIN 1999: PROCESSI PULITI PER LA CHIMICA FINE Responsabile Unità
"Piano Ambiente Terrestre: Chimica per l'Ambiente" L. 488, MIUR 4 Responsabile Piano
"New Chemical Detoxification Methods for Hazardous Halo-Aromatic Pollutants", NATO
Responsabile Progetto
Multi-years project "New Catalytic Methods for the Degradation of Polychlorinated Organic Pollutants", INTAS . Responsabile Progetto
"Advanced safe solvents for innovative industrial eco-processing" ("Solvsafe," EU-FP6 Integrated Project) Responsabile Unità
Tre Progetti Grande Rilevanza, Italian Ministry for Foreign Affairs (Russia, Egitto, Algeria)
Responsabile Progetti
DIREZIONE DI RIVISTE, COLLANE EDITORIALI
Chief Editor of "Proven Green Syntheses", CRC Press
Editor of 11 Books, The Green Chemistry Series, INCA
Editor of Six special Issues on Green Chemistry: Pure and Applied Chemistry, PAC
PARTECIPAZIONE A COMITATI EDITORIALI DI RIVISTE
Green Chemistry, RSC (Int. Ed. Board) 01/2005 01/2011
Reactive Polymers, Elsevier (Ed. Board) 01/1988 --/--
ChemSusChem (Int. Advisory Board) 01/2010 --/--
Pure and Applied Chemistry (Ed. Board) 01/2008 12/2011
ATTRIBUZIONE DI INCARICHI DI INSEGNAMENTO O DI RICERCA PRESSO ATENEI ESTERI.
Guest researcher TA&MU, College Station (Texas, USA) 07/1979 10/1979
Guest researcher, Syracuse University (New York, USA) 01/1981 02/1981
Guest researcher, Clarkson College of Technology, Potsdam (NY, USA) 05/1989 07/1989
DIREZIONE DI ENTI O ISTITUTI DI RICERCA DI ALTA QUALIFICAZIONE INTERNAZIONALE
Consorzio Interuniversitario Chimica per l'Ambiente - Fondatore e Presidente 10/1993 04/2009
Mediterranean Green Chemistry Network, MEGREC, Chairman and Founder.
PARTECIPAZIONE AD ACCADEMIE AVENTI PRESTIGIO INTERNAZIONALE
IUPAC, President Division III 01/2008 12/2009
IUPAC Sub-Committe on Green Chemistry - Founder and Chairman 01/1999 --/--
EuCheMS Working Party on "Green and Sustainable Chemistry" Founder and Chairman 01/2007 --/-
CONSEGUIMENTO DI PREMI E RICONOSCIMENTI PER L'ATTIVITÀ SCIENTIFICA
American Chemical Society: Recipient of the Kendall Award, 1983.
Federchimica (Italian association of chemical industries),"An Intelligent Future" Award, 1997
RISULTATI OTTENUTI NEL TRASFERIMENTO TECNOLOGICO IN TERMINI DI PARTECIPAZIONE ALLA CREAZIONE DI NUOVE IMPRESE (SPIN OFF), SVILUPPO, IMPIEGO E COMMERCIALIZZAZIONE DI BREVETTI
Sviluppo, Impiego e Commercializzazione di Brevetti
1. Commercialized Patents on chemical degradation of polychlorinated aromatics (PCBs and PCDDs, dioxins)
Icmesa plant in Seveso; (Patents No. 56, 57 and 70 of Pubblicazioni Principali). With SeaMarconi, Torino.
2. Synthesis of anti-inflammatory drugs in continuous-flow processes. Pilot plants (Patents No. 49 and 52 of
Pubblicazini Principali).(Tessenderlo Chemie, Belgio). Many industrial applications utilizing dimethyl
carbonate for the synthesis of anisoles in continuous-flow conditions.
3. Methyl ethers as surfactants by reaction with dimethyl carbonate; Pilot plant (Patent No. 38 of
Pubblicazioni Principali)(Cognis, Germany).
4. Water Based Coating Composition Containig Dialkyl Carbonates Having Ether Functions as Coalescent
Agents. Impiego. Patent No. 12 of the Pubblicazioni Principali)(Lechler and INCA).
5. Cyclic Ethers by dimethyl carbonate chemistry. Patent No. 11 of Principali Pubblicazioni.
(Imperial Chemical Industry, Givaudan and Croda).
ALTRI TITOLI
- Sole Author the book "Continuous Flow Methods in Organic Synthesis", H. Horwood Publisher, (1991). A
new Single Author book: "The Chemistry of Dimethyl Carbonate", will be published in July 2014 by Wiley
and Sons, N.J.
- Founder of the IUPAC Sub-Committee on Green Chemistry.
- Founder of the Working Party on Green and Sustainable Chemistry of EuCheMS.
- Founder of the IUPAC Series Conferences on Green Chemistry; the first one was held in Dresden(2006).
- Organizer of the Carnegie Group Meeting between the Ministers of Education and Research of G8
Countries; Venice, 5-7 December 2004 (upon appointment by the Italian Minister of Research (L. Moratti),
and founder of the Carnegie Green Network - G8 Scientific Network for Green Chemistry, Venice 30
November-1 October, 2005.
- Italian Delegate on Organisation for Economic Co-operation and Development (OECD) for Sustainable
Chemistry, OECD Chemical Committee.
- Italian Delegate on Organisation for Economic Co-operation and Development (OECD) for Sustainable
Chemistry, OECD Chemical Committee, Ad Hoc Group on "Substitution of Harmful Chemicals".
- Founder and Director of ten editions of the Summer Schools on Green Chemistry (first edition held in
1998, tenth edition held in 2007), sponsored by the EU, UNESCO and NATO.
Le informazioni riportate sono state caricate sul sito dell'Università Ca' Foscari Venezia direttamente dall'utente a cui si riferisce la pagina. La correttezza e veridicità delle informazioni pubblicate sono di esclusiva responsabilità del singolo utente.