MORETTI Anna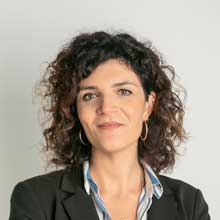 ECONOMIA E GESTIONE DELL'INNOVAZIONE - [EM6021] (178418): Sospensione lezione 3 Marzo
Published on 25/02/2021
La lezione del 3 Marzo è sospesa per impegni istituzionali. Sarà recuperata mercoledì 17 Marzo.
BUSINESS ECONOMICS AND MANAGEMENT OF THE FIRM-1 - [ET0097-1] VENEZIA (179416): Lecture canceled
Published on 25/02/2021
The lecture on the 3rd of March will be canceled due to institutional obligations. The lecture will be retrieved on the 15th of March.

follow the feed