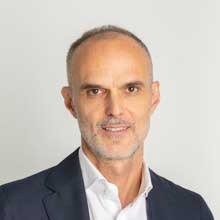 Office hours
Venice – San Giobbe – Department of Management – C1 building – ground floor – room n.40 / UNLESS THERE ARE OTHER INDICATIONS FOR A GIVEN DATE
See notices (avvisi) for schedule of student hours. Interested students are invited to book a slot by emailing buzzavo@unive.it.
Students interested in discussing a potential Master's thesis request are kindly required to check out this link: https://www.unive.it/pag/15461/ and also consider that eligible students must have attended at least one course with the teacher, with a grade equal or above 26/30. Also they should present beforehand via email an extended abstract outlining the research question plus some selected bibliography.

Notices
STRATEGIC AND DIGITAL MARKETING - [ET7014] RONCADE (216820): Rinvio lezione 20/9/2023
Published on 19/09/2023
La lezione n. 6 del 20/9/23 è rinviata a venerdì 22/09/23 orario 11.30-13.00 per esigenze organizzative del Campus di H-Farm Education
Ricevimento / office hours
Published on 14/09/2023
Calendario prossimi ricevimenti / next office hours:
(prego prenotare slot / please book slot email buzzavo@unive.it )
21/9 1345-1545 Campus Treviso Studio C
26/9 930-1130 Campus Economico San Giobbe Studio 40, piano terra, ala C1
follow the feed