BUZZAVO Leonardo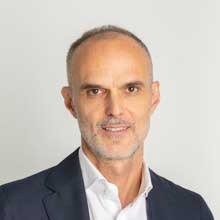 Ricevimento e tesi / Student hours and info on thesis paper
Published on 07/05/2021
Il ricevimento (online) si svolge generalmente ogni mercoledì, in orario da concordare mediante email.
Gli studenti interessati a discutere di una eventuale proposta di tesi sono invitati a prendere visione di questo link: https://www.unive.it/pag/15461/
Per una tesi triennale non serve un colloquio a ricevimento (ma è fattore di prelazione aver seguito almeno un corso con il docente), mentre per una tesi MAGISTRALE va tenuto presente quanto segue:
- possono accedere alla selezione gli studenti che hanno frequentato almeno un corso con il docente e abbiano conseguito una votazione minima pari a 26/30
- occorre inviare prima un extended abstract con un inquadramento della problematica e della domanda di ricerca e una prima ricognizione di riferimenti bibliografici.
Student hours (online) generally take place every wednesday, with a slot to be agreed via email request.
Students interested in discussing a potential Master's thesis request are kindly required to check out this link: https://www.unive.it/pag/15461/
and also consider that eligible students must have attended at least one course with the teacher, with a grade equal or above 26/30. Also they should present beforehand via email an extended abstract outlining the research question plus some selected bibliography.

follow the feed