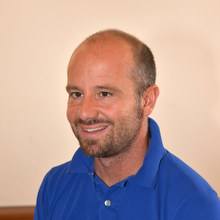 CALVELLI Lorenzo
Position

Associate Professor
Telephone

041 234 6344
E-mail
Fax

041 234 6370
Scientific sector (SSD)

STORIA ROMANA [L-ANT/03]
Website

www.unive.it/persone/lorenzoc (personal record)
http://www.unive.it/laboratorio-epigrafia-latina
Office
Office hours
Summer 2022. Prof. Calvelli will meet students in his office at the Department of Humanities, Room A106, Palazzo Malcanton Marcorà, First floor. Students are kindly invited to book a meeting via email.

Notices
ISTRUZIONI PER LAUREARSI IN STORIA ROMANA ED EPIGRAFIA LATINA
Published on 20/06/2022
Ogni anno il docente propone agli studenti della laurea triennale e magistrale una serie di temi su cui lavorare nell'ambito della Storia romana e dell'Epigrafia latina. Per discuterne è necessario contattare il docente via email e presentarsi poi in orario di ricevimento, avendo compilato il modulo allegato.
Gli studenti sono invitati a prendere contatto con il docente entro le seguenti scadenze:

30 settembre per la sessione di laurea straordinaria (febbraio-marzo).

31 gennaio per le sessioni di laurea estiva ed autunnale (giugno e ottobre).

Una volta accettata la domanda di laurea, i laureandi saranno tenuti a frequentare tutti gli appuntamenti di un seminario propedeutico alla stesura della tesi. I laureandi dovranno inoltre seguire con regolarità i seminari e i convegni organizzati dai docenti di Storia antica.
follow the feed