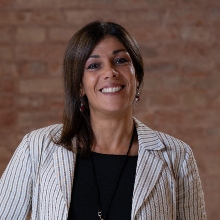 Office hours
Venezia - San Giobbe - Dipartimento di Economia - studio n. 108 plesso C2 (ex Dip. di Matematica/Statistica)
Durante il secondo periodo, il ricevimento si terrà il lunedì dalle 10 alle 12 presso il Campus di Treviso. Gli studenti sono invitati a prenotare un appuntamento a mezzo mail, in modo anche da concordare un eventuale ricevimento da remoto via Zoom.
As for the 2nd term, office hours are held at Treviso Campus on Mondays from 10 am to 12 am CET. Reservation via e-mail is required.

follow the feed