CORAZZA Marco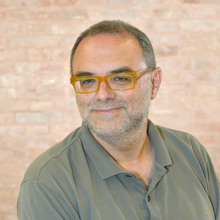 Marco Corazza si è laureato con lode in "Economia e Commercio" presso l'Università Ca' Foscari Venezia ed ha conseguito il titolo di dottore di ricerca in "Matematica per l'Analisi dei Mercati Finanziari" presso l'Università di Brescia. Attualmente è professore associato presso il Dipartimento di Economia dell'Università Ca' Foscari Venezia. Fra i suoi principali interessi di ricerca vi sono la finanza quantitativa, l'intelligenza artificiale ed il machine learning per l'economia e la finanza, le metodologie computazionali bio-ispirate ed i metodi multicriteriali per il supporto alle decisioni. Ha partecipato a progetti di ricerca nazionali ed internazionali. I risultati delle sue ricerche sono apparsi in circa centoventi pubblicazioni di rilevanza nazionale ed internazionale. Parallelamente all'attività accademica, svolge attività consulenziali.
Marco Corazza is graduated with honors in "Economics and Business" at the Ca 'Foscari University of Venice and he obtained the Ph.D. title in "Mathematics for the Analysis of Financial Markets" at the University of Brescia. Currently, he is associate professor at the Department of Economics at the Ca 'Foscari University of Venice. His main research interests are quantitative finance, artificial intelligence and machine learning for economics and finance, bio-inspired computational methodologies and multicriteria methods for decision support. He participated in national and international research projects. The results of his research appeared in about one hundred and twenty publications of national and international relevance. Parallel to academic activity, it carries out consultancy activities.
Ultima modifica: 18/01/2019
Le informazioni riportate sono state caricate sul sito dell'Università Ca' Foscari Venezia direttamente dall'utente a cui si riferisce la pagina. La correttezza e veridicità delle informazioni pubblicate sono di esclusiva responsabilità del singolo utente.