DE VIDO Sara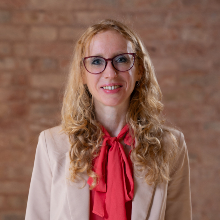 RICEVIMENTO STUDENTI - OFFICE HOURS
Published on 31/01/2020
Next office hours: San Giobbe Mulino 3. floor
- Friday 7. February from 3 -4 p.m.
- Monday 10. and 17. February at 12.30 p.m.
- from 24. February on, it will be on Wednesday from 12.30 to 1.45 p.m.
NO BOOKING REQUIRED. ALWAYS CHECK the ANNOUNCEMENTS BEFORE COMING.
Please, carefully read the syllabus and the announcements before coming to office. You cannot imagine how rich of information our website is.
THE PROFESSOR IS NOT GOING TO ACCEPT THE SUPERVISION FOR FINAL DISSERTATION VIA EMAIL.
A THESIS REQUIRES A SERIOUS RESEARCH RANGING FROM 4 TO 5 MONTHS FOR A BACHELOR, 6 TO 8/9 MONTHS FOR A MASTER DEGREE.
INTERNSHIP DOCUMENTS WILL BE SIGNED DURING OFFICE HOURS EXCEPT IN CASE OF EXCEPTIONAL CIRCUMNSTANCES.

follow the feed