DE VIDO Sara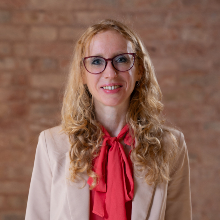 Assenza della docente per congedo / Professor on leave
Published on 01/09/2021
La docente è in congedo dal 21 maggio al 11 novembre 2021.
Per stage PISE, scrivere alla coordinatrice Francesca Masi.
Per il corso International Law RIC al tutor Federico Damin federico.damin@unive.it
Per il corso International Law Pise, alla tutor Sara Dal Monico sara.dalmonico@unive.it
Per il corso Diritto UE Treviso, alla dottoranda Anca Alexandra David alexandraanca.david@unive.it
Per tesi, scrivere a uno dei tre indirizzi qui sopra per ricevimento o consigli. La docente comunque vedrà tutte le tesi.
per questioni di diritto internazionale o UE, richiesta nuove tesi o altro, scrivere al Prof. Marrella, alla Dott.ssa Arianna Vettorel o al Dott. Patricio Barbirotto.
The professor in on leave from 21. May to 11. November.
International law course write to Dott. Damin
International law PISE write to Dott. Dal Monico
Diritto UE Treviso write to Dott. David.
Internship PISE > prof. Masi
For all issues of international law, new theses and others, please write to Prof. Marrella, dr. Vettorel or dr. Barbirotto.

follow the feed