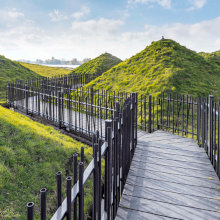 UNESCO Chair
Water, Heritage and Sustainable Development
The UNESCO Chair "Water, Heritage and Sustainable Development" aims at building new teaching initiatives on water education, generating innovation through research, and promoting cultural diversity. The Chair is active as a think tank and bridge builder between academia, water museums, civil society, local communities, and policy-making. By connecting cultural geography and the environmental humanities to water sciences and the Sustainable Development Goals of the Agenda 2030, the Chair is active in identifying and supporting new interdisciplinary approaches to develop digital materials for education and training on water and sustainability.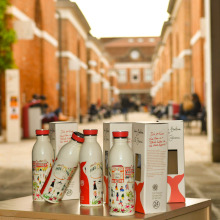 Ca' Foscari's Water Bottle
By joining the #StopSingleUsePlastic CRUI protocol, Ca' Foscari University started distributing metal water bottles dedicated to students and staff. An initiative to raise Ca' Foscari community's awareness of the importance to reduce single-use plastic, giving the possibility to fill the water bottles at the water dispensers located in the main University areas. The bottle is Carbon Neutral, i.e., all CO2 emissions deriving from its production, transport and packaging are compensated by international reforestation projects. In this way, the Ca' Foscari water bottles are zero emissions. The spread of the pandemic and the closure of the offices have interrupt.