Chaired sessions
Date: March 2017
Conference: CAA2017 Atlanta Digital archaeologies, material worlds (past and present), Atlanta (GA, USA) 14-16 March 2017
Chairs: Arianna Traviglia, Dave Cowley
Keywords: Feature extraction, Pattern recognition, Pattern matching, Classification, Mathematical Morphology, multispectral and hyperspectral imagery, ALS
Abstract
Automation is here to stay! Building on the 2016 CAA session in Oslo on Computer vision for automated object identification, this session aims to develop further the automation agenda for remote sensing image processing. We can see a willingness to engage with such approaches, often through applying techniques borrowed from other disciplines (such as medical imaging, face recognition, surveillance and security, social media) and the increasing power of computer vision techniques and machine learning approaches.
Amongst the many available methods that include tools based on (to name a few) deep convolutional networks (CNN), object-based image analysis, cognitive reasoning, self-learning algorithms and adaptive template matching there are convincing applications that overcome the earlier limitations of spectral and object-based methods and that they can enable the recognition of landscape patterns/objects produced by the near-unlimited assortment of forms, dimensions and spectral properties that mark soil-concealed anthropogenic remains.
This session offers a forum for practitioners of these new techniques, welcoming presentations on theory, experiences, and projects related to the theme of automatic object identification in archaeological remote sensing. We aim to highlight prospects and opportunities of the discipline, and discuss challenges ahead, regardless of the employed image datasets. Ideally, it also meant to bring together archaeologists and experts from other disciplines presenting methods that can be applied to the archaeological domain.
Themes of interests include, but are not restricted to:
● pattern recognition and pattern matching
● object-based image analysis
● deep convolutional networks (CNN)
● mathematical morphology
● emerging methods from other disciplines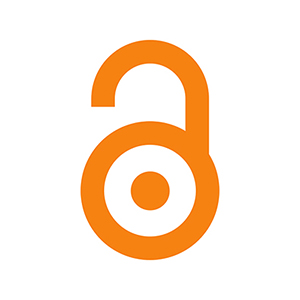 Date: March 2017
Conference: CAA2017 Atlanta Digital archaeologies, material worlds (past and present), Atlanta (GA, USA) 14-16 March 2017
Chairs: Arianna Traviglia, Xavier Rodier
Keywords: Open publication, Open data, online repositories,

publishing formats,

intellectual property rights
Abstract
The field of scientific publishing is rapidly changing and evolving: numerous publishing experiments were conducted with varying degrees of success over the last two decades. The past few years have seen the emergence of the 'Open Science' movement, encouraging, among other practises, 'open data', 'open publication', and 'open edition'.
All together, these initiatives have a transformative impact on the research and Higher Education communities, and are contributing to shatter and replace the existing scientific publishing paradigm, affecting the paid-for subscription model used by many scientific journals, and undermining the common practice of releasing reports under embargo. With all publicly funded scientific papers published in Europe targeted for free access – ensuring their full availability to and reuse by anyone – by 2020 (a deadline unrealistic for many), and other parallel initiatives in the USA (e.g. by NASA) the time for conversing about Open Access is now past and current discussion should concentrate on how we are going to achieve it in practice.
The domain of archaeological publication is not immune to these transformations and it is struggling to cope with the new challenges brought forth by this new paradigm. Although the archaeological discipline produces, for example, datasets with high reuse potential that are ideal for Open Content initiatives, its scholars are still pressed to publish peer reviewed articles in accordance to the standard academic practices, as national-level evaluation procedures for the assessment of University research quality have not yet fully incorporated measures of impact such as altmetrics, bibliometrics, semantics and webmetrics ('Open metrics').
Within the dominant discourse, the model that appears to many most suitable for the archaeological scholarship is one that publishes journal articles linked to open access datasets: this covers a spectrum of possibilities ranging from short, scholarly publications describing on-line accessible datasets to full papers that integrate datasets deposited in repositories (either as part of the journal or externally maintained).
These models, however, have varied acceptance. Despite their potentiality, for example, data papers growing popularity in other disciplines still does not seem to be reflected in the archaeological practise, where they do not receive appropriate recognition as they are not considered to meet the standards of 'traditional' scientific publishing.
Thus, besides a general agreement that Open Access enables reproducible scientific research, an ultimate and complete solution for all the data sharing and reuse issues has not been theorised yet. Held in conjunction with the official launch in Atlanta of the Open Access Journal of Computer Applications in Archaeology (JCAA), this session is intended to be a showcase and forum for theory, initiatives, experiences, proposals and projects related to the broader theme of Open Publishing in Archaeology, with the ultimate goal of using the discussion of the CAA community to help forge the future directions of the Journal.
Topics of interests include, but are not limited to:
relationships between open publishing and open data/content and open repositories • relationships between scientific paper and data paper
intellectual property rights or security/privacy issues
interoperability of published data and the semantic web
lessons learned (case studies)
new publishing formats
new scientific writing model.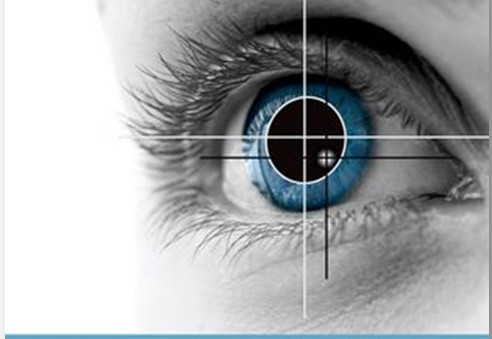 Date: March 2016
Conference: CAA2016 Exploring oceans of data, Oslo 29 March- 2 April 2016
Chairs: Arianna Traviglia, Karsten Lambers
Keywords: Feature extraction; Pattern recognition; Pattern matching; Classification; Mathematical Morphology; multispectral and hyperspectral imagery; ALS
Abstract
The (slow) emergence of semi-automated or supervised detection techniques to identify anthropogenic features over remote sensing imagery have received mixed reception in the past decade, with critics stressing the superiority of human vision and the irreplaceability of human judgement in recognising archaeological features, and supporters working toward the development of (semi)automated computer vision methodologies to streamline the screening of aerial/satellite imagery. This limited development has been due to a number of reasons, of which probably the most relevant are, on one side, an uneasiness of archaeologists in handing over –even partially– the interpretation process to machine-based judgment and, on the other, the fact that archaeological features can assume a near-unlimited assortment of shapes, sizes and spectral properties, which makes particularly challenging their auto-extraction. Thus, while (semi)automated and supervised procedures for feature extraction and processing are flourishing in a variety of fields, allowing for large swathes of landscapes to be simultaneously investigated, their application to archaeological and, more generally, cultural landscapes is still in its infancy.
A number of approaches in Feature extraction, Pattern Recognition, Pattern Matching, to name a few, now offer the opportunity to adopt (semi)automated feature detection and processing methods to identify potential archaeological features. These approaches can overcome the previous limitations of spectral and object-based methods and enable recognition of landscape patterns/features produced by a variety of diverse natural or artificial elements.
This session invites presentations showcasing computer-vision methods that are being used or developed to automatically identify landscape features and/or patterns on remote sensing imagery and it is –purposely– open to research employing broadly defined 'remote sensing data'. The session also welcomes­ controversial papers examining more broadly the subject from a theoretical point of view and addressing the topic from an antagonist angle.
Last update: 30/11/2022