Ca' Foscari Alumni
Congratulations for reaching this important milestone! You can now become a member of Ca' Foscari Alumni, the association gathering all the graduate students of our University.
Founded in 2011 and led by Paolo Molesini, the actual Chairperson, the Association aims at consolidating the identity of Ca' Foscari's graduates, "Cafoscarini", by creating a network of people and skills as well as by promoting initiatives on innovation, discovery of the local area, and training.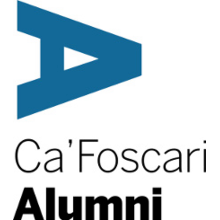 Ca' Foscari Alumni has more than 25,000 enrolled members and a network of over 60,000 graduates around the world.
In addition to benefits and discounts for members, the Association organizes numerous activities, including:
Alumni in Visita (Alumni's visits): to gain an insight into prestigious artistic, cultural and entrepreneurial organizations
Alumnus Award: granted to a deserving alumnus/a for his/her achievements or career
Ca' Foscari Forward: the exclusive reunion held in autumn for Premium Members
Alumni in Carriera (Alumni's Careers) and A TUxTU (Face to Face with…): various initiatives dedicated to students and graduates who are interested in sharing experience and ideas with Alumni who have a consolidated professional experience
Ca' Foscari Alumni Business Tour: a trip abroad to discover different businesses and institutions.
You will receive updates on working opportunities by Italian and international organizations, and benefit from the Alumni Wall: a virtual bulletin board to find and share Alumni profiles.
Ca' Foscari Alumni is also international! We are in 8 cities worldwide, with local Chapters in Milan, Bruxelles, London, Dublin, Shanghai, Tokyo, San Francisco and Dubai.
You can sign up for free as a Standard Alumnus, or choose a further involved in the Association by joining as a Premium Alumnus, benefiting of additional opportunities.
We hope to welcome you soon among our members to contribute in person to strengthen the Alumni network.
For further information
Our offices are on the mezzanine 2nd floor in the Foscari Palace, where the prestigious Sala degli Alumni (Alumni Hall) is available for meetings to our Premium members.
Subscriptions, info on all the advantages and services reserved to the Alumni on our webpage (available in Italian): www.cafoscarialumni.it, alumni@unive.it.
You can follow us on social networks: @cafoscarialumni is also on Facebook, Twitter, LinkedIn and Instagram.
Last update: 16/11/2023